Nonprofit Management Certificate Program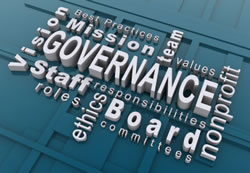 The online Nonprofit Management Certificate Program includes 11 online courses specifically designed to teach key management and organizational concepts crucial for managing and leading nonprofit organizations. Courses cover leadership and management, fundraising, capital campaigns, budgeting, board & volunteer development, financial statements, marketing and strategic planning. These self-paced online courses provide insight into the issues that nonprofit organizations face.
Certificate in Nonprofit Management
:
$
699
Certificate Overview
This online nonprofit management certificate program introduces key management considerations encountered when it comes to the unique structure of nonprofit organizations. Developing fundraising campaigns, boards and volunteers are covered as well as the aspects of budgeting, financial statements, leadership, marketing and strategy. Gain insight into the methods nonprofit professionals use in their organizations.
Volume Pricing
To enroll 10 or more employees in Certificate in Nonprofit Management, or to integrate any of our business skills courses with your Learning Management System, submit your request using our contact form or call 1-888-658-6641 during our normal business hours 9:00 am - 5:30 pm EST, M - F. One of our representatives will gladly assist you.
After completing the Certificate in Nonprofit Management you should be able to:
Describe the strategic planning process and different approaches.
Explain how capital budgets relate to nonprofit strategic planning.
Explain the process of creating a nonprofit marketing plan.
Define leadership and explain its importance in the nonprofit sector.
Identify and calculate financial ratios used in nonprofit analysis.
Describe the different types of budgets used by a nonprofit organization.
Describe how a capital budget is used and created.
Describe how nonprofits can develop and maintain a strong volunteer base.
Explain the five phases of a capital campaign.
Describe the key concepts related to nonprofit fundraising such as annual campaigns, capital campaigns, and planned giving.
Compare and contrast fundraising through corporate donations versus foundation grants.
Discuss the importance of grant writing and organizational funding to nonprofits.
Describe structure and nonprofit governance.
Outline key ethical issues for managers, staff and volunteers.
This certificate program is designed for nonprofit managers, staff and board members who want to improve their understanding of nonprofit management and enhance their leadership skills and their organization's success.
Certificate Fee: $699.00
Course Credit: 23.0 CFRE Credits | 4.4 CEUs
Number of Courses: 11
Course Format: Self-paced online certificate program
Completion Time: 3 - 5 hours per course
Access: 365 days
Prerequisites: No prerequisites
Online, self-paced courses
Open enrollment 24/7/365
No prerequisites
Interactive review exercises
Professional videos with complete transcripts
Ask the Expert feature - Submit questions directly to our experts
CFRE and/or CEU Certificate
Access Time: You get full access to Budgeting in a Nonprofit Organization, Capital Campaigns, Fundraising for Nonprofit Organizations, How to Read a Nonprofit Financial Statement, Introduction to Grant Writing, Introduction to Nonprofit Management, Leadership in a Nonprofit Organization, Nonprofit Board and Volunteer Development, Principles of Marketing for Nonprofit Organizations, Social Media for Nonprofits, and Strategy for Nonprofit Organizations, for 365 days.
Completion Time: Completion time is dependent on several factors. The average completion time for this certificate program is 3 - 5 hours per course. A student's prior knowledge, Internet connection speed, reading comprehension, optional exercises and videos all contribute to how quickly students complete our certificate programs.
Certificate: An average test score of 70% is required to complete each certificate course. Upon successful completion of all of the certificate courses, you will be able to print your certificate including CFRE Credits and/or CEUs instantly.
CFRE for Non-Profit Professionals: Corexcel partners with MindEdge Learning to offer CFRE credits for our online nonprofit certificate and courses. Certified Fundraising Executives can earn CFRE credit by taking our non-profit certificate and courses in budgeting, fundraising, grant-writing, leadership and more.
Access to an Internet connection
An updated Internet browser such as Chrome, Edge, Firefox, Safari
Web browser support for cookies (typically enabled by default)
Adobe Reader or Adobe Acrobat - Download Adobe Reader (free)
If you're unsure about any of these requirements or if you have questions please contact us through our contact form or by calling 1-888-658-6641 during our normal business hours 9:00 am - 5:30 pm EST, M - F. One of our representatives will gladly assist you.