Professional Certificate Programs
Online Certificate Programs for Busy Professionals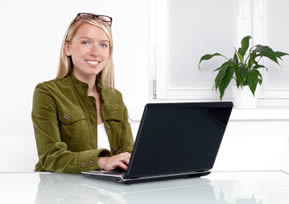 We offer several online certificate programs designed to help professionals remain current, improve their skills and enhance their marketability. Registration is a simple process and is available 24/7/365. Simply choose the business topic(s) you are most interested in and pay for the course(s) through our secure online checkout system. Begin learning right away using the convenience of the Internet.
When choosing online business courses make sure to choose accredited providers. Corexcel is approved as an Authorized Provider by the International Accreditors for Continuing Education and Training (IACET). Many of the courses we offer carry multiple accreditations. Corexcel has partnered with several reputable organizations to bring you fully accredited online business skills courses.
Upon successful course completion you will able to print your certificate directly from your computer. Be sure to bookmark this page as our catalog is continually expanding.
Cost: $299.00
Access Time: 150 Days
PDUs/Contact Hours: 10.0 | CEUs: 2.5
Because corporate higher-ups and stakeholders can't support your ideas or recognize you for them without first understanding what they are, communicating clearly and concisely is critical to professional success. Learn how to communicate effectively by enrolling in our Business Communications Certificate Program.
Cost: $499.00
Access Time: 240 Days
PDUs/Contact Hours: 40.0 | CEUs: 4.0
Information security is critical for any business, corporation, or government agency that has an online presence. The Cybersecurity Certificate program offers courses that will help users create secure networks that offer data protection, identity authorization, and business continuity through risk assessment and security testing.
Cost: $399.00
Access Time: 180 Days
CPEs: 30.0 | PDUs/Contact Hours: 25.0 | CEUs: 3.0
Data analysis is a key factor for business intelligence in the education, government, and healthcare sectors. The Certificate in Data Analytics offers users an introduction to data analysis methods and statistical manager tools for performance appraisal such as KPI, ANOVA, SIPOC diagram, and standard scores. Learn to use big data and recognize data reliability and validity for decision making.
Cost: $549.00
Access Time: 365 Days
CEUs: 3.0 | HRCI Credits: 16.0 | PDUs: 10.5
Online marketing is an important part of advertising in the digital age. This Certificate in Digital Marketing is an online program designed to help professionals create an effect digital marketing strategy. Users will learn about content marketing, automation, targeting a mobile audience, pay-per-click, SEO, social media channels, and how to read analytics reports.
Cost: $599.00
Access Time: 150 Days
CEUs: 2.5
This online certificate program introduces key issues in entrepreneurship for those looking to start a business on their own. What does it take to build and grow a business from scratch? What personal characteristics are shared by successful entrepreneurs? What types of resources are available to budding entrepreneurs, and where can you find them? Learn vital skills for being a successful Entrepreneur. Enroll in our Entrepreneur Certificate Program.
Cost: $399.00
Access Time: 180 Days
CEUs: 3.0
This certificate program introduces non-financial managers to the essentials of finance. The course will help you become conversant in critical financial terminology. You'll learn how to calculate key financial management indicators. You will also learn how to assess your organization's financial health by reviewing balance sheets, income statements and statements of cash flow. Discover how finance and accounting tools can be used to support informed decision making within an organization. Courses include:
Financial Planning & Control
How to Read a Financial Statement
Introduction to Business Statistics
Introduction to Finance
Time Value of Money & Risk
Understanding & Managing Budgets
Cost: $399.00
Access Time: 180 Days
HRCI Credits: 14.0 | SHRM Credits: 14.0 | CEUs: 3.0
Effective human resource management is important in every company. However, small businesses often cannot justify a full-time HR professional to manage employee relations, compensation, policy-making, performance management and employee appraisals. This certificate program covers the basics of managing benefits and policies that support staff. The courses included in the curriculum are:
Introduction to Human Resource Management
Compensation
Employee Selection
Equal Employment Opportunity
Performance Management
Talent Management & Career Development
Cost: $239.00
Access Time: 270 Days
HRCI Credits: 12.0 | CEUs: 1.2
Creating a diverse and inclusive team is an essential component of HR management. Retaining talent to maintain an inclusive cultures relies on the data and human component that obtains employee buy-in and offers growth opportunities. The courses included in the curriculum are:
Assessing Diversity and Inclusion
Fostering an Inclusive Culture
Hiring and Retaining Diverse Talent
Complete Certificate in Diversity and Inclusion in HR Management Description
Cost: $249.00
Access Time: 120 Days
CEUs: 2.2
Because organizations must innovate to stay alive in today's highly competitive marketplace, organizations need employees who can channel their creativity and innovation toward organizational challenges and goals. Our self-paced online classes will first help you become re-acquainted with your own stores of creativity and innovation. Learn more about creativity, innovation and critical thinking by taking our Innovation and Critical Thinking Certificate Program.
Cost: $199.00
Access Time: 120 Days
CEUs: 2.0
This certificate program includes four courses that address the key components of leadership including work-life balance, leading and managing change and leading teams. You will learn how leaders encourage change without triggering fearful resistance, key elements to leading an effective team and the role of charisma in leadership. Based on D. Quinn Mills's book, Leadership: How to Lead, How to Live, a text used at Harvard Business School.
Cost: $699.00
Access Time: 300 Days
CFRE Credits: 26.0 | CEUs: 5.5
This certificate program covers key current management issues for nonprofit organizations. Fundraising, board and volunteer development, budgeting, financial statements, leadership and management, marketing and setting strategic direction are all addressed. The program also includes video commentary on these crucial topics to provide insight into how nonprofit professionals apply key concepts in their own organizations.
Cost: $399.00
Access Time: 365 Days
CEUs: 1.5 | SHRMs: 12.0
The web design certificate program provides learners with the knowledge to design an appealing and functional website, publish it, and optimize if across various computer and mobile devices to reach the targeted audience. Learners will begin with an introduction to web design, move to the specific languages required to layout and add functionality to a website, and finally focus on making it responsive to meet web standards and best practices.
Cost: $459.00
Access Time: 150 Days
CEUs: 2.5
While the idea of sustainability has been around for hundreds of years, sustainability management is rapidly becoming more prevalent as organizations evolve into more environmentally conscious entities. Organizations are turning to sustainable management reduce waste, help their communities and their stakeholder while still maintaining profitability. Our Sustainability Management Certificate Program will guide you through corporate sustainability, implementation techniques, ethics, measurement and reporting.
Cost: $499.00
Access Time: 210 Days
Certificate: Certificate of Completion
The Manager's Toolbox is a suite of online courses designed to aid new manager and leader development. It will help you prepare for assuming a new management role by teaching you leadership skills and how to manage daily operations. This online course suite provides an overview of leadership basics and then reviews specific management issues through video case scenarios and best practices.
Need additional information about professional certificate programs?
Call our offices at 1-888-658-6641 (inside of the U.S.), 1-302-477-9730 (locally & outside of the U.S.) during normal business hours (9:00 am - 5:30 pm EST, M - F). If you prefer email, use our contact form and a representative will respond within one business day. Or you can find answers to common questions related to Corexcel's professional certificate programs.