Professional Certificate Programs

Online certificate programs for busy professionals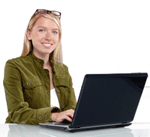 Our Certificate Programs Have Moved...
Over the years, we have added several new products and services. While it's convenient to have everything in one place, we also understand that it can be overwhelming. In an effort to simplify, we've created https://business-skills.corexcel.com, a website dedicated to our online business courses and certificate programs. The new website makes it even easier to find the courses you need.
Go directly to our Certificate Programs section on our new website to view all of the certificate programs that previously appeared on this page.
Need additional information?
Call our offices at 1-888-658-6641 (inside of the U.S.), 1-302-477-9730 (locally & outside of the U.S.) during normal business hours (9:00 am - 5:30 pm EST, M - F). If you prefer email, use our contact form and a representative will respond within one business day.