Information Security Certificate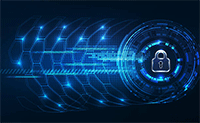 With the rise in identity theft and cyber attacks there is an increasing need for cyber security training. As you work through the Information Security Certificate program you will learn about key certifications within the IT industry. Through interactive exercises, text and video lessons you will learn about asset protection and network protocols, risk assessment and security testing, operations management, and security in software engineering.
Certificate in Cybersecurity
:
$
499
Certificate Overview
In today's high tech business world maintaining information security is key to business operations. This online certificate program provides a suite of courses to help IT professionals meet compliance standards and minimize cyber security risks. The courses will cover key areas of information security such as data protection, layers of network security, identity authorization, risk analysis, detection and monitoring, and system life cycle.
Volume Pricing
To enroll 10 or more employees in Certificate in Cybersecurity, or to integrate any of our business skills courses with your Learning Management System, submit your request using our contact form or call 1-888-658-6641 during our normal business hours 9:00 am - 5:30 pm EST, M - F. One of our representatives will gladly assist you.
After completing the Certificate in Cybersecurity you should be able to:
Understand the information life cycle and data classifications.
Identify techniques for countering a data leak.
Discuss the concepts of computer networking and its role in cyber security.
Understand prevention techniques for common network attacks.
Discuss access control technology and best practices.
Explain key concepts of identity management and access control.
Explain key procedures in a risk management plan.
Identify potential security threats through risk analysis.
Differentiate between a business continuity plan (BCP) and a disaster recovery plan (DRP).
Discuss testing and maintenance exercises in a business continuity organization.
Explain the role of cryptography and information security essentials in the engineering process.
Identify role of a security audit and discuss monitoring and detection safeguards.
Identify the eight stages of a system life cycle.
Apply security control for identified software attacks.
The Information Security Certificate program is designed for professionals working with organizations that have an online presence.
Certificate Fee: $499.00
Course Credit: 4.0 CEUs
Number of Courses: 8
Course Format: Self-paced online certificate program
Completion Time: 40 hours
Access: 365 days
Prerequisites: Some basic understanding of IT concepts
Online, self-paced courses
Open enrollment 24/7/365
No prerequisites
Interactive review exercises
Professional videos with complete transcripts
Ask the Expert feature - Submit questions directly to our experts
CEU Certificate
Access Time: You get full access to Asset Security, Communication and Network Security, Identity and Access Management, Security and Risk Management, Security Assessment and Testing, Security Engineering, Security Operations, and Software Development Security, for 365 days.
Completion Time: Completion time is dependent on several factors. The average completion time for this certificate program is 40 hours. A student's prior knowledge, Internet connection speed, reading comprehension, optional exercises and videos all contribute to how quickly students complete our certificate programs.
Certificate: An average test score of 70% is required to complete each certificate course. Upon successful completion of all of the certificate courses, you will be able to print your certificate including CEUs instantly.
Access to an Internet connection
An updated Internet browser such as Chrome, Edge, Firefox, Safari, Internet Explorer 11
Web browser support for cookies (typically enabled by default)
Adobe Reader or Adobe Acrobat - Download Adobe Reader (free)
If you're unsure about any of these requirements or if you have questions please contact us through our contact form or by calling 1-888-658-6641 during our normal business hours 9:00 am - 5:30 pm EST, M - F. One of our representatives will gladly assist you.