DiSC® Profile
also called DiSC Classic, DiSC Test, Personal Profile System, DiSC Assessment Profile
DiSC Profile Online 2.0

#

W-800-DiSC

Instant Access 24/7/365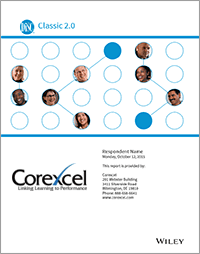 Sample Report
The DiSC Personality Profile Test saves time and effort with automated sending, scoring, and narrative reports in addition to all the features and benefits of the paper-based DiSC profile. Access codes for the DiSC Assessment online profile are sent directly to the participant's email address or can be distributed by Corexcel. The questionnaire can be started immediately. There are a number of options available for reviewing your DiSC Personality Profile Test results. For more information, check out our complete DiSC options.
| | |
| --- | --- |
| 1 - 16 | $81.00 each |
| 17 - 33 | $76.50 each |
| 34 - 49 | $72.75 each |
| 50 - 66 | $70.50 each |
| 67 - 99 | $68.25 each |
| 100 - 133 | $66.75 each |
| 134+ | $65.25 each |
Quantity discounts calculated during checkout.
Ordering at this level entitles you to receive a free online EPIC account ($243.00 value). One of our Customer Service Representatives will contact you regarding the option to set up the account.
Note: If you order multiple profiles or choose to hide results, we will email reports within two hours of completion. DiSC personality profile test reports are sent during normal business hours 9:00 am – 5:30 pm EST, M – F, to the email address provided during checkout.
EPIC accounts provide 24/7 access to online profile distribution and much more. Consider an EPIC account to administer profiles yourself.
DiSC® Profile Paper-Version

#

C-888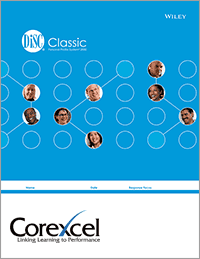 A leading personal assessment tool, the DiSC Profile centers around four categories of behavior: D: Dominance, i: Influence, S: Steadiness and C: Conscientiousness. Through the self-scored DiSC profile, participants gain an understanding of their personal behavioral strengths and weaknesses, and insight that can be used to build positive relationships, reduce conflicts and maximize strengths. For additional details, see our DiSC Overview.
Everything DiSC® Profiles

Assess DiSC Styles Related to Sales, Management & Workplace
Instant Access 24/7/365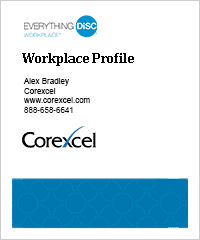 Professionals will benefit from the Everything DiSC® System, designed to help organizational leaders, managers and sales representatives enhance communication with co-workers and customers. These research-validated, online DiSC profiles provide behavioral insights and offer tips, strategies and action plans to help participants connect more effectively with others.
Everything DiSC Profiles are targeted to specific professional positions and issues critical to the success of any organization, including:
Leadership
Management
Sales
Communication
Call 1-888-658-6641 in the U.S., 1-302-477-9730 outside U.S., send an email through our contact form to request additional information on the DiSC Profile or on Everything DiSC Profiles.
"DiSC" & "Everything DiSC" are registered trademarks of John Wiley & Sons, Inc.