DiSC® Profile
also called DiSC Classic, DiSC Test, Personal Profile System, DiSC Assessment Profile
DiSC® Profile Paper-Version
#C-888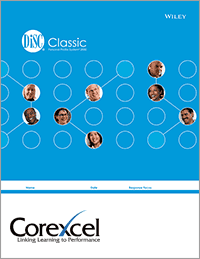 DiSC is a self-scored behavioral assessment. Behavioral styles are grouped in four categories: Dominance, influence, Steadiness and Conscientiousness. Full interpretation of the results are included in the booklet. Profile reports provide feedback for building on strengths and increasing personal effectiveness. For a more detailed description see our DiSC Overview.
DiSC Profile Online 2.0
#W-800-DiSC
Instant Access 24/7/365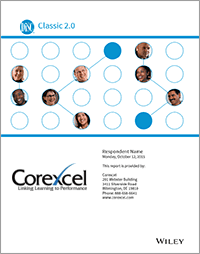 The online profile includes all of the features and benefits of paper-based profiles but with the added convenience of the Internet. Automated scoring and narrative reports save a lot of time and effort.
Access codes are sent instantly to the email address provided during checkout. Use the drop down box to choose whether participants should be able to view their results. Prefer to have Corexcel distribute your access codes? Check out our Online DiSC Assessment Options.
Note: If you order multiple profiles or choose to hide results we will email profile reports within two hours of completion. Reports are sent during normal business hours 9:00 am - 5:30 pm EST, M - F to the email address provided during checkout.
EPIC accounts provide 24/7 access to online profile distribution and much more. Consider an EPIC account to administer profiles yourself.
Call 1-888-658-6641 in the U.S., 1-302-477-9730 outside U.S., send an email through our contact form to request additional information on the DiSC Profile.
"DiSC" is a registered trademark of John Wiley & Sons, Inc.