Everything DiSC® on Catalyst™
Everything DiSC® on Catalyst™ is the newest platform for learning about and utilizing DiSC. Equip your people with the social and emotional know-how to improve workplace interactions. The Catalyst platform combines the proven power of Everything DiSC with a powerful web-based learning platform. Learning modules can easily be used for self-paced or instructor-led training sessions. Use Catalyst modules as standalone lessons or as a supplement to your programs. The flexibility is remarkable.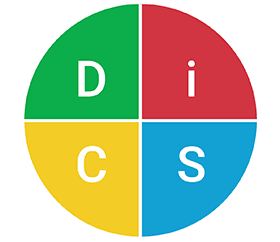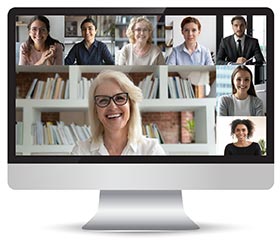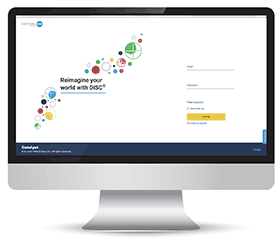 How Catalyst™ Works
It's easy...
Each learner takes an Everything DiSC Workplace assessment
Learners discover their DiSC style in their assessment report
Learners connect with colleagues to compare DiSC styles and personal tendencies
Learners access online learning modules to develop the social & emotional know-how for improved workplace communications
Learners can take optional add-on experiences such as Everything DiSC Management or Everything DiSC Agile EQ on Catalyst
When organizations use Everything DiSC on Catalyst they experience a more engaging, collaborative and adaptive culture.
Everything DiSC on Catalyst access codes are sent manually during normal business hours.
Everything DiSC Assessments Available on Catalyst
Base Experience: Everything DiSC Workplace®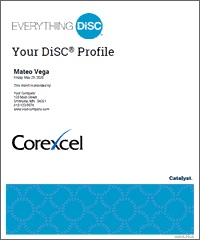 Sample Report
The Everything DiSC Workplace Profile is a research-validated DiSC-based online profile that will provide you with a relationship-specific report. Profile participants take a survey to generate their DiSC report. This assessment helps people develop effective working relationships for long-term success.
Upon order completion, Corexcel will contact you for information regarding the setup of the profiles, such as participant names and email addresses and teams they will be assigned to. If you have an EPIC account, you can order EPIC Credits to be added to your existing account (Workplace on Catalyst is 15 credits and the Management and Agile EQ add ons are 10 credits each).
| | |
| --- | --- |
| 1 - 16 | $81.00 each |
| 17 - 33 | $76.50 each |
| 34 - 49 | $72.75 each |
| 50 - 66 | $70.50 each |
| 67 - 99 | $68.25 each |
| 100 - 133 | $66.75 each |
| 134+ | $65.25 each |
Ordering at this level entitles you to receive a free online EPIC account ($243.00 value). One of our Customer Service Representatives will contact you regarding the option to set up the account.
Everything DiSC Workplace on Catalyst takes the Everything DiSC Workplace experience to the next level. Help your people build more effective relationships at work and learn to adapt to others in real-time. With the Everything DiSC Workplace on Catalyst base experience learners will:
Learn about their DiSC style & tendencies
Discover colleague DiSC styles to gain better understanding
Build improved workplace relationships
Access real-time tips for highly effective interactions
Build the foundation for social and emotional skills training
---
Add On Experience: Everything DiSC® Management
Increase the effectiveness of your managers by teaching them to flex their engagement style to the members of their team. The Management add on will help your managers:
Understand their personal management style
Improve key management skills such as motivation and delegation
Adapt their management style to fit the needs of each person they work with
Add On Experience: Everything DiSC® Agile EQ™
Give your organization the advantage of a thriving, agile culture. Agile EQ will help your people develop the emotional intelligence necessary to support such a workplace. Combining the personalized insights provided by DiSC with emotional intelligence and your staff will learn to read the emotional and interpersonal needs of a situation and respond accordingly. Agile EQ participants will:
Learn about instinctive mindsets that shape people's responses and interactions
Discover opportunities to stretch beyond what comes naturally to them
Explore how to take action to become more agile in their approach to social & emotional situations
---
Comparison Reports
Your respondents get the ability to run unlimited free comparison reports with co-workers after they create their Catalyst account and complete their profile. Comparison reports help people understand their DiSC style and how their style compares to other collegues. There's no need for an administrator to run these reports. The power is put into the hands of the user. (Users have the ability to opt out through the platform's privacy feature.)
Facilitation
The Everything DiSC on Catalyst Facilitation Kit is created to work with the personalized profiles that participants have taken through Corexcel. The kit is set up in a modular design so that you can create training sessions that fit your team needs. Materials included in the kit are:

Step-by-step guide for facilitors to conduct training sessions
PowerPoint presentations for each training module
Printable handouts for participants
Planning guide for creating customized learning sessions
Modules are created to conincide with the Workplace, Management, and Agile EQ sections of the DiSC Catalyst profile. Customizable training sessions include:
Workplace Modules:
Fundamentals Module 1: Your DiSC Style
Fundamentals Module 2: Your Colleagues
Workplace Module 1: What Drives You
Workplace Module 2: You and Other Styles
Workplace Module 3: Build Better Relationships
Management Modules:
Management Module 1: Your Management Style
Management Module 2: People Reading
Management Module 3: Direct & Delegate
Management Module 4: Motivation
Management Module 5: Develop Talent
Management Module 6: Manage Up
Agile EQ Modules:
Agile EQ Module 1: Your EQ Strengths
Agile EQ Module 2: Beyond Your Comfort Zone
Agile EQ Module 3: Develop Your EQ

If you prefer to have Corexcel conduct your training session onsite or virtually, you may request one of our certified facilitators using our Everything DiSC Training Request Form.
"Everything DiSC" is a registered trademark of John Wiley & Sons, Inc.
"Agile EQ" and "Catalyst" are trademarks of John Wiley & Sons, Inc.