Everything DiSC Workplace® Profile & Trainer's Kit
Trainer's Kit, DiSC Workplace Profile Group Reports and More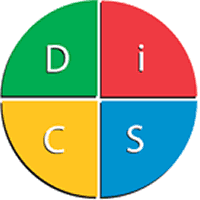 The Everything DiSC Workplace® Profile system is a customizable DiSC® based relationship program. The new DiSC Profile for the Workplace can be used with everyone in your organization to improve communications and working relationships. The profile uses personalized learning concepts to help participants:
Discover their DiSC style
Understand the DiSC style of others
Build more effective workplace relationships
Everything DiSC Workplace Profile: #W-800-EDWP
The Everything DiSC Workplace Profile is a research-validated DiSC-based online profile that will provide you with a relationship-specific 20 page report. Profile participants take a 79-item survey to generate their DiSC report. The DiSC Workplace Profile helps people develop effective working relationships for long-term success.
Everything DiSC Facilitator Report: #W-800-ED-FGR
The Everything DiSC Profile Facilitator Report is a group report you can use to get an overview of your group's workplace behavioral style (profiles). It will help you facilitate discussions around the individual DiSC Workplace Profile your participants complete. You get a summary of their DiSC styles and how they relate to each other. The facilitator report also provides an overview of your group's culture while presenting issues to consider and discuss. Your team will work together more effectively. programs.
The report includes:
Introduction to group culture
Detailed DiSC style group map
Summary of each DiSC culture in your group
A list of group members and their individual DiSC styles
Quick Reference Chart (for groups of 16 or less)
Group Map with names (for groups of 26 or less)
Everything DiSC Group Culture Report: #W-800-ED-GCR
The Everything DiSC Group Culture Report provides a composite of your group's DiSC styles. If you have a group of participants who have completed the Everything DiSC Sales, Management, or Workplace profiles, you can view a summary on the DiSC styles found in your group and how they impact your organization's culture. The report allows you to easily determine a group's DiSC culture and explore its advantages and disadvantages. The Everything DiSC Group Culture report does not include participant names.
The report includes:
Introduction to group culture
Map of group's DiSC styles
Participant names remain anonymous
Summary of each DiSC culture in your group
Advantages/disadvantages of DiSC styles
Everything DiSC Workplace Facilitation Materials: #A-321
Modular Facilitation and Engaging Video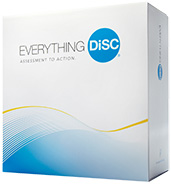 The Everything DiSC Workplace Facilitation Materials give you with all of the tools needed to present professional training programs. It includes a fully scripted program which contains engaging experiential and processing activities. Easily add, subtract or rearrange materials to create unique presentations and reports for virtually every situation and any time frame. Offer courses ranging from one-hour to a full-day.
The program is easily customizable and includes:
Leader's scripted seminar
PowerPoint presentation with embedded video
Student handouts
Participants will learn:
How their DiSC Workplace Profile styles affect communication in the workplace
Strengths and weaknesses their behavioral styles present when interacting with others in the organization
How to communicate effectively and appreciate differences in others by adapting to their DiSC preferences
The facilitation materials contain 13 high-quality video clips demonstrating workplace interactions. You can use the video:
as stand-alone clips
integrated with the included PowerPoint
as part of your custom PowerPoint
Everything DiSC Workplace Facilitator Materials include:
Trainer's Guide in Microsoft Word - Sample Leader's Guide Module
PowerPoint slides with embedded video clips - Sample PowerPoint
Stand-alone, menu-driven video clips
Participant handouts in Microsoft Word
Templates and images you can use
Sample Everything DiSC Workplace Profile
Additional research and resource sections so you can demonstrate validity
Everything DiSC Workplace Interaction Guides: #A-321-02
Everything DiSC Workplace Interaction Guides are used to support your DiSC training sessions. These are job aids that feature the Everything DiSC Map and tips for adapting behavioral styles for communicating better with employees. They are great for use in your workspace to foster positive office relationships.
Everything DiSC Workplace Style Guides: #A-321-03
These Workplace Style Guides are great ice breakers for a training session or use them as handy interaction tool in your office. Mark your style on the Everything DiSC circle and indicate communication styles that are effective for you.
Everything DiSC Workplace On-site Training
The Everything DiSC Workplace program can also be presented by Corexcel facilitators at your location. The program can be a half day or full day training and can be customized to fit the objectives and needs of your organization. Pricing can vary based on the training time, customization, and number of participants. To request addition information, please submit the training request form below and a Corexcel representative will contact you within one business to answer your questions and/or supply a proposal.
Everything DiSC Workplace Training Course Request
Everything DiSC Workplace Sample Videos
If the video player does not appear in your browser please click a title below to view the video.
Everything DiSC Manual

The Everything DiSC Manual is the newest release in the Everything DiSC catalog of profiles and training resources. This book contains recently published research and theory reports that were used in the development of Everything DiSC assessments. The manual will explain profile administration, reliability, demographic considerations, and interpretation. This comprehensive guide is a great support tool for consultants or any trainer or facilitator using Everything DiSC.
Everything DiSC Workplace Volume Pricing
Volume pricing begins at 7 profiles. Our shopping cart will calculate the discounted price based on the quantity you enter.
Everything DiSC Workplace Online Profile #W-800-EDWP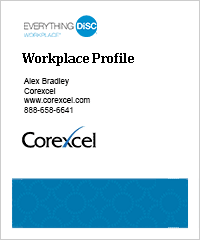 | | |
| --- | --- |
| 1 - 6 | $59.25 each |
| 7 - 16 | $58.35 each |
| 17 - 33 | $56.55 each |
| 34 - 66 | $55.05 each |
| 67 - 166 | $52.50 each |
| 167 - 333 | $49.20 each |
| 334+ | $44.85 each |
"DiSC", "Everything DiSC" and "Everything DiSC Workplace" are registered
trademarks of John Wiley & Sons, Inc.