Help Your Team Manage Clashes!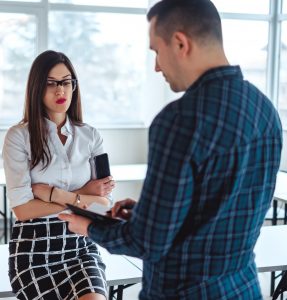 Since it's introduction, the Everything DiSC Productive Conflict assessment has helped many understand how and why we react to others in conflict situations. Bring this assessment-based program to your team with the NEW Everything DiSC Facilitator Kit and help your team members learn to change negative conflict into positive interaction.
The kit will guide you to:
Help others understand their Productive Conflict assessment results
Conduct valuable exercises that reinforce assessment take-aways
Illustrate behavior modeling through videos that open the door for sharing
In this webinar, we'll give you a glimpse of the Everything DiSC Productive Conflict assessment and introduce the new Everything DiSC Productive Conflict Facilitator Kit. You'll learn the Cognitive Behavior Model and see samples of the PowerPoint slides, exercises, and powerful videos that will help your team manage day-to-day clashes.
Date:  June 20, 2018
Contact Us to request the webinar recording.