Conflict in the Workplace Showcase Online
Everything DiSC® Productive Conflict Product Demonstration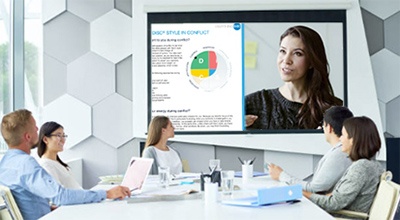 Event:
Everything DiSC® Productive Conflict Showcase
Location:
Online Webinar
Time:
60 Minutes
Cost:
Free
Dates:
Use Conflict in the Workplace to Boost Productivity
Conflict takes many forms in organizations, and if unchecked they all lead to an unproductive, and even uncomfortable, work environment. Conflict in the workplace is a state of tension caused by the actual or apparent disagreement of needs, values and interests of people working together. Everything DiSC Productive Conflict focuses on inspiring your organization to turn this tension into productivity and innovation.
To help you understand the training solutions provided by Everything DiSC, we are offering a complimentary webinar that provides:
The impact of conflict in the workplace
A vision for turning conflict into productivity
An overview of customizable training materials found in the Productive Conflict facilitaor kit
A free Everything DiSC Productive Conflict profile for showcase attendees
Register for the Productive Conflict showcase online by completing the form below. If you have questions about the webinar or about Everything DiSC, please contact us using our contact page or by phone 1-888-658-6641. One of our representatives will gladly answer all of your questions.
Productive Conflict Showcase Registration Form
Indicates required field.
"Everything DiSC" is a registered trademark of John Wiley & Sons, Inc.