DiSC® Training Course
Learn About DiSC Behavioral Styles in our DiSC Training Course
Interested in having a Corexcel facilitator present the DiSC® training program at your site? You've come to the right place. Our trainers have extensive experience in using DiSC to improve communication, enhance team performance, improve customer service, reduce conflict and understand the differences in behavioral styles.
If you prefer to teach DiSC courses yourself we have profiles and facilitator materials available. DiSC certification is recommended but not a requirement.
Participants in our DiSC Training courses will:
Understand behavioral styles and how they affect communications.
Recognize other people's behaviors and how to adapt to their needs.
Learn to listen more attentively.
Understand how their behavior may be perceived by others.
Discover how to resolve conflicts in a positive way.
Understand how to handle angry customers.
Become more effective in dealing with both internal and external customers.
Improve their present problem-solving approach.
Learn how to change their selling strategies to match a person's behavioral preferences.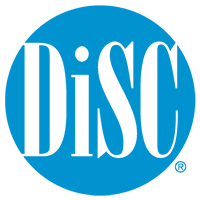 Time Frame
4-8 Hours
DiSC Training Course Details
Our DiSC program can be delivered in a 1/2 day or a full day format. If you're interested in having a Corexcel trainer come to your facility, simply fill out the DiSC Facilitator Training request form below. A representative will contact you within one business day to discuss your organization and objectives for training. Our trainers customize the DiSC training course based on the type of organization, number of people and budget.
DiSC Training Course Pricing
This course can be delivered in a 4-hour or an 8-hour format and since participant fees vary based on the number of participants we are not able to post a price. After you submit the DiSC training course request form below a representative will contact you and give you a formal proposal good for 90 days.
DiSC Training Request Form
Indicates required field.
"DiSC" is a registered trademark of John Wiley & Sons, Inc.