Practice Strategies
How can you as a practitioner make this information work for the better health of your older patient? Here are some suggestions.
Give Patients Information for Healthy Decisions
The information given you in this course will be most valuable if it is shared with your patients. Almost all of the common factors influencing longevity are within your patients' control to do for themselves. Improving diet, being more physically active, focusing on emotional well-being and accentuating the positive, being with people, stimulating your mind, paying attention to your spiritual well-being are all actions that have been shown to be good for you. You can provide the motivation and information to make these changes by offering what you learn in this course to your older patients. When doing so, think about the following:
Prescribe Healthful Habits for Your Patients: Some of your elder patients may believe that they are too old for healthy practices to make a difference in their health or length of life. Now you have proof that you can give to your patients that this is not true. Besides reminding your patients of the importance of diet and exercise, let them know about why they should make the effort to get out and be with others, take the bus to the library to find some interesting books to read, or mend a family relationship.

Remind Them that They Are Not Their Parents: A patient whose parents died young may be convinced that his or her own early death is inevitable. Perhaps you can anticipate your patient's concern and point out the many ways that they can improve their chances of living longer. Environment and good health habits are responsible for 70% or more of how long and healthfully they will live (Perls & Terry, 2003).

Reassure Them that a Long Life Need Not Be Full of Disability: Your elderly patients may be dreading the coming years, assuming that they will be filled with nothing but an inevitable decline into physical decay and dementia. This image of the future is not one to inspire the healthy habits and positive attitude that can add years to life. Telling them about those who are still healthy and active into their 90's and 100's may be the inspiration they need to look to the future with hope and reach for a later life that is healthy and happy.

Introduce Them to the Mind-Body Connection and CAM: Some complementary and alternative therapies have been shown to have positive mind-body health effects. Many of these therapies are not invasive or harmful and do not add yet another medication to a patient's pillbox. The National Institute of Health's Center for Complementary and Alternative Medicine offers information about those therapies which show promise. You may find out the latest research results on their website at www.hccam.nih.gov/health/bytreatment.htm. According to the site, relaxation, hypnosis, and biofeedback have shown beneficial effects on age-related conditions like insomnia. Other studies have shown that aromatherapy can have a calming effect on those with dementia (Smallwood, Brown, Coulter, Irvine, & Copland, 2001) while massage, reflexology and music therapy seem to benefit hospice patients (Demmer & Sauer, 2002).

Provide Tips for Maintaining Cognitive Functioning: Your older patients may be concerned about losing cognitive function even if they have no more than normal memory loss. Tell them about the research discussed so that they can begin healthy brain habits. Reading, solving puzzles, taking a class, starting a new career, or learning to paint or sculpt are not only fun, but also good for the brain. Those patients who never went to college may be interested in some of the new college programs especially for seniors. The fitness classes that are beneficial to the body and social life are also good medicine for the brain.

Protect Your Patients from Scams: The downside of all this interest in anti-aging is that many unproven, expensive, and potentially harmful anti-aging treatments are being sold to unsuspecting elders. A group of researchers has recently stated that "there is as yet no convincing evidence that administration of any specific compound, natural or artificial, can globally slow aging in people, or even in mice or rats" (International Longevity Center, 2001). Advise your older patients to be very cautious before they spend time or money on anything that says it will keep them young or return their youth. If you find that a patient is taking some unproven anti-aging remedy, discuss with them those healthy habits and behaviors that really do improve the length and quality of life.
Encourage Health in Many Aspects of Life
Just as many aspects of life affect health, health problems can make other areas of life more difficult. These can then, in turn, make maintaining and improving health more challenging. You can help break this cycle by finding out from your patients what is affecting their mental, emotional, social, and spiritual lives and addressing those health issues; even if they are not what may seem most important to you. You can also offer care in a way that is sensitive to your patients' life circumstances:
Offer Help for What May Not Threaten Life, But Which Affects Its Quality: What is keeping your elderly patients from having a full social life, getting to religious services, participating in activities they enjoy? Is incontinence keeping them inside the house out of fear of embarrassment? Are hearing or vision problems preventing them from talking with friends and family? Have you ever asked about sexual problems? Addressing these kinds of health problems may help the social, spiritual, and mental health of your elderly patients, and thus lead to better overall health.

Make Things Easier for Caregivers and Receivers: Can you find out what tasks are most difficult for the caregivers of your elderly patients and help with those, even if your patient originally came in for something else? Can you ask your elderly patients with caregivers how they feel about that relationship? One of the most important services you can provide is helping your patients to become more independent in those areas that are most difficult for caregivers to handle. Independence can improve their mental outlook and self esteem, and also improve the caregiver/care-receiver relationship. You might also wish to become familiar with the services that provide respite for caregivers and the many new technologies that can make those with disabilities more independent.

Build a Trusting Relationship with Your Elderly Patient: You may need to make a special effort to establish trust with patients who have had negative experiences with the health care system in the past, whether because of minority status, income, or some other reason. Perhaps you will need to make a special effort to form a personal rapport with a patient or even just acknowledge that previous experiences have been unnecessarily difficult. Spending a few moments listening to a patient whose health concerns have been dismissed by other practitioners may help them accept your recommendations.
Use Inter-Relationships to Benefit Your Patients
You may not be able to address a health problem directly due to financial concerns, a patient's reluctance to seek or accept help, or other reasons. In that case, consider creative ways to improve the situation using other areas of your patient's life:
Recommend Activities that Also Improve Mental Health: Does an elderly patient seem a bit depressed but won't go to counseling? Mental health problems require professional services; however, by recommending other activities you may be able to improve the mood of an elder whose problem has been properly evaluated. Exercise has been shown to reduce depression. Can you suggest a fitness class if they will accept nothing else? What about a support group at a community center? Could you refer them to a social group or other activity that may bring them into contact with others who share their problem?

Meet Fitness and Social Needs at the Same Time: Many fitness programs for elders combine exercise with socialization. Walking Clubs, in which groups of elders walk together regularly, senior aerobics and water aerobics classes, senior bowling leagues, and many others can fill two needs at once. If you have concern about the social isolation of a patient who denies loneliness, why not recommend one of these activities? If you have a patient who is not motivated to exercise alone, maybe a group activity would be more appealing.

Appeal to the Altruistic Side: If your elder patients won't become physically and mentally active for themselves, encourage them to volunteer for an organization where they can get some exercise and improve their socialization at the same time. Delivering meals to homebound elders requires walking, lifting, and interacting with others. Working in a community garden that provides produce for the homeless presents opportunities to make new friends. Your local senior center may provide you with suggestions on volunteer programs that are as much for the benefit of the volunteer as they are for the organization.

Motivate Your Patients through the Personal Touch: Later life can be a time of great loneliness, especially if an elder is homebound. You are in a special position of trust to people who may have lost many family members and friends and who depend on you to help them maintain their independence. Use this special relationship to motivate your older patients to take up healthy habits. Form a connection with your older patients by making notes in their record about personal details such as their spouse's name, military service, or some special accomplishment or interest. Mentioning some small fact about the patient's life helps to create a personal bond with them. This personal bond can carry great weight in motivating your patient to become more active.

Remember the Importance of Spirituality: Even those patients who may not wish to attend formal religious services still have spiritual needs, especially when they become seriously ill. Because of HIPPA regulations, hospitals will only provide information about patients to clergy if the patient lists a religious denomination on admission forms. Let patients know how they can receive a clergy visit. Many senior centers have non-denominational programs about spirituality led by psychologists or nurses. Other programs not specifically about spirituality provide opportunities for meaningful discussions. Examples include reminiscence projects, support and discussion groups, memoir and art classes, many of which are available at senior centers.

Use the Family Connection: What elders won't do for themselves they will sometimes do for family. The constant stress of caring for an aging family member or friend can affect the caregiver in various ways. For some, it is a reason for living, and for others it can become an overpowering burden that results in resentment and abuse of the elder. Elder abuse victims, who many times feel great concern for their abuser, often will not agree to receive help unless help is also offered to the abusing family member (Brandl & Cook-Daniels, 2002). Many elders are concerned about becoming a burden to their adult children or delay entering a nursing home in order to preserve an estate for their adult children. Reminding them of the effect of their disability on family members may encourage elders to accept the help they need.
Your Local Elder Service Agency is a Resource for the Whole Elder
Elder services networks including senior centers, home care corporations, councils on aging, and the like, should be your partner in helping your patients meet their overall health goals. These agencies are dedicated to serving the whole elder and are experts at creating programs that encourage overall well-being and matching individual seniors with the right service or activity. One of the best ways you can meet the various needs of your elderly patients is by making sure that they are taking advantage of available services in the community. The two primary agencies are:
Senior centers, which are public or private community centers frequently offering both activities for independent elders as well as care or case management for homebound elders.
Home care corporations, which are federally-funded agencies designated by your state's Agency on Aging to provide a wide variety of services, mainly for homebound seniors.
How can you ensure your patients are using their local elder service agencies? Send your older patients to elder service agencies for the kinds of social, spiritual, and mental health-enhancing activities that can improve physical health. This would include almost any offered activity or service, but especially:
Fitness classes
Support groups
Discussion groups about spirituality
Activities to stimulate the mind
Social and recreational programs
Nutritional programs such as congregate lunches and home-delivered meals
Make specific suggestions to your patients about activities that meet their needs, and have resource guides available in your office for patients to browse.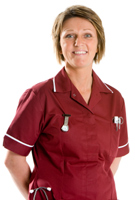 For the homebound patient who should spend more time with people, improve their nutrition, or need other types of non-medical help, communicate with his or her care or case manager. A care or case manager is the person who evaluates an elder's needs and arranges and monitors in-home services such as friendly visitors or home-delivered meals. This person may be a staff person in a senior center or home care corporation, or a private geriatric case manager who is paid on an hourly basis. Ask your patient if he or she has a care or case manager. Because the elder may not know the terms care manager or case manager, ask questions like, "Who arranges for your in-home service?" or, "Who do you call if you have a problem?" If an elder patient does not have a care or case manager, refer them to a senior center or home care corporation so that they can find one. Any communications about individual patients must, of course, follow all legal and ethical privacy guidelines.
To find out about the elder services in your area call the Eldercare Locator. This is a federally-funded national hotline that can refer you to a home care corporation based on the name of the community or the zip code. Eldercare Locator can be reached by calling 1-800-677-1116 or through their website at www.eldercare.gov. Home care corporations have comprehensive information and referral services that can tell you exactly what is available in your community. Many senior centers also provide extensive information and referrals and, since they generally serve a smaller area, may have more detailed information.