Domestic Violence: How the Nurse Can Be an Advocate

2.0 Contact Hours

Written By: Holly Ellerby-Goin, RN, BSN, MSCRN
To successfully complete this course and receive your certificate, you must read the content online or in the downloadable PDF, pass the post test with a 70% or better, and complete the evaluation form by October 31, 2021.
You will only be asked to pay for the course if you decide to grade the post examination to earn a certificate with contact hours.
Corexcel is accredited as a provider of continuing nursing education by the American Nurses Credentialing Center's Commission on Accreditation (ANCC).
This activity was developed by Corexcel without support from any commercial interest.
It is Corexcel's policy to ensure fair balance, independence, objectivity, and scientific rigor in all programming. In compliance with the American Nurses Credentialing Center (ANCC) we require that faculty disclose all financial relationships with commercial interests over the past 12 months.
No planning committee member has indicated a relevant financial relationship with a commercial interest involved with the content contained in this course.
Corexcel's provider status through ANCC is limited to educational activities. Neither Corexcel nor the ANCC endorse commercial products.
This course is Florida Board approved to meet the requirement for two hours of domestic violence CE every third renewal.
Goal
The goal of this course is to discuss domestic violence in a health care setting and to distinguish the signs and symptoms of potential abuse among clients and how to give support.
Learning Objectives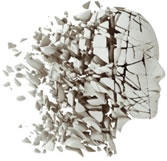 After completing this course, participants should be able to:
Recognize signs of physical abuse among patients.
Identify a method to therapeutically communicate with a domestic violence victim.
Identify a method for assisting a domestic violence client in a safety plan.
Recognize the nurse's role and interventions when caring for the domestic violence victim.
Introduction
On July 10, 2007, Carmen Blandin Tarleton arrived at the emergency room after being beaten and sprayed with industrial-strength lye by her estranged husband. Carmen suffered burns to approximately 80% of her body. After more than 40 surgeries over the next few years, Carmen is now permanently scarred and legally blind (Castillo, 2013). Carmen's story drew the attention of national media, and I can't help but have compassion for her and her children. I also can't help but ask myself: were there ongoing signs of abuse prior to this tragic event? If she were my patient, how would I respond? The following article describes the signs and symptoms of abuse, explains the abuse cycle, and outlines some ways in which health care professionals can provide support to domestic violence patients.
The CDC defines domestic violence as "physical, sexual, or psychological harm caused by a current or former spouse or partner." Domestic violence does not discriminate. It can occur in any culture or at any socioeconomic status or education level. Police studies report that, on average, 60% of their graveyard shift calls involve responding to domestic violence situations taking place in the home. In reality, only one in five domestic assaults gets reported to the police. Domestic violence is so prevalent in the United States that the CDC estimates that one in four women will be beaten or abused in some way by her significant other during her lifetime. Every day, three women in the United States are murdered by their domestic partners. While 5% of domestic violence victims are men, 95% of domestic violence victims are women. Women between the ages 16 and 29 are most likely to experience domestic violence, and having children increases their risk for assault.