Strategies for Training Men in Nursing
As stated earlier, there is no evidence that men lack the skills and abilities to be successful in the field of nursing. Men and organizations for men in nursing can recruit men into nursing but they have to pass the barriers and obstacle course of nursing school. Men have consistently stated that they do not expect or want special treatment. They would prefer to blend into the nursing terrain. A number of studies have placed the responsibility on nursing educators (primarily women) to change the educational culture. In order to increase the required throughput of nursing students to avert the oncoming nursing shortage, the number of nurse educators must increase; increasing the number of men in nursing education will increase the number of male nursing students (Zajac, 2011).
The Inventory of Male Friendliness in Nursing Programs, developed and registered by Dr. Chad O'Lynn (2004), can be an excellent tool for faculty and leaders to use in assessing the climate of their nursing program. If the program is determined to be unfriendly, work can be done to make improvements – including hiring a consultant or offering a course, continuing education, or an in-service. Training on the topic of gender sensitivity can be accomplished using books such as Men in Nursing: History, Challenges and Opportunities (2007) by O'Lynn and Tranbarger.
The Awards Task Force of The American Assembly for Men in Nursing (AAMN) reviews submissions from nursing programs across the United States who wish to be recognized for "significant efforts in recruiting and retaining men in nursing, in providing men a supportive educational environment, and in educating faculty, students and the community about the contributions men have and do make to the nursing profession." They have compiled a list (available at http://aamn.org/) of nursing programs recognized for their efforts and have received the title "Best School/College for Men in Nursing." Table 2 provides a condensed version of ideas for training men in nursing.
Table 2. Ideas for Training Men in Nursing
Ensure that nursing school applications are gender neutral (accept fraternity or sorority).
Increase the number of faculty and other male staff in nursing schools.
Ensure male students have male preceptors whenever possible.
Allow men to determine their area of study and specialization (OB/GYN, Peds, etc.).
Invite in successful male nurses as guest speakers and role models.
Utilize mild forms of competition and small working groups.
Provide opportunities for leadership and increased responsibility.
Ensure that all literature and textbooks refer to nurses in gender-neutral terms.
Develop and enforce a zero-tolerance policy for gender discrimination.
Provide training online whenever possible as an option for learning.
Don't treat men as muscle available for heavy jobs (e.g. lifting obese patients).
Offer continuing education to all faculty and staff on gender-related issues.
Strategies for Retaining Men in Nursing
The reasons men remain in nursing mirror the reasons they initially enter the field. Several themes exist among the many men in nursing interviewed in the literature who have experienced long-term success in the field. Although most will admit to facing some negativity about their career choice and barriers in their career, they adapted and found that the positive far outweighed the negative.
Even the term "male nurses" alienates men from women, as we do not hear the term "female nurses." Men often discuss being the muscle within nursing, lifting and managing all large, obese, and violent patients – including the criminally insane within the prison and mental health systems. Table 3 provides a condensed list of ideas for retaining men in nursing.
Table 3. Ideas for Retaining Men in Nursing
Treat all nurses equally regardless of gender, race, age, sexual orientation, etc.
Ensure fair and reasonable compensation (salaries, benefits, etc.).
Pay for advanced education (BSN, MSN, Doctorate) or provide student loan replacement.
Support career goals to be promoted or change specializations.
Support desires to be an Advanced Practice Nurse.
Provide education and support on the issues related to touching patients.
Support participation in professional organizations for men in nursing.
Assist with developing a strong sense of one's own gender identity.
Assist men in gaining a thorough understanding of their role in nursing.
Change the profession name from nurse to something less gender-specific.
A Success Story: The U.S. Military's Acceptance of Men in Nursing
Despite the fact that men were not allowed to serve as commissioned nursing officers in the military during the first half of the 20th century (1901-1955), today the United States Department of Defense tends to maintain approximately 35% men in the ranks of their nursing corps (Army: 35.5%; Air Force: 30%, and Navy 36%). This is more than three times larger than the civilian workforce (Evans, 2004).
The primary reason for this appears to be not only the strong belief in diversity within the military but also that men and women are viewed as leaders first and nurses second. All of the branches have programs to fund initial and ongoing nursing education and have promoted male nurses to the rank of Colonel (Air Force) or Captain (Navy) while the Army has promoted one male nurse (William T. Bester) to the rank of Brigadier General (O'Lynn and Tranbarger, 2007).
Although the reasons might have more to do with the milieu than the methodology, since the military faces minimal issues recruiting, training, and retaining men in nursing, there are still lessons to learn from their policies and procedures that ensure the embracement of gender diversity. Despite the numerous attempts of female nursing leaders to prevent men from serving as commissioned officers in the nursing corps, the decision was made that their resistance was not founded.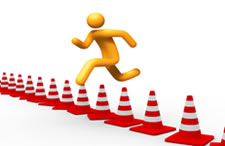 The central arguments against men in military nursing can be summed up in two statements. According to military documents (O'Lynn and Tranbarger, 2007) the females in charge of the military's nursing corps debated the issue strongly for five years and proposed two primary reasons why men should not be military nurses. First and foremost, "nursing the sick is definitely a woman's prerogative and even though the majority of patients in the Army are men, women nurses are more acceptable and adaptable from the professional and personal angles." Secondly, "male officers would not be satisfied, happy or cooperative when serving under the authority of females." Time has proven that both of these inaccurate fears and unfounded prejudices that the military faced and overcame over 50 years ago now need to be confronted by the civilian population.