When the pandemic began, it abruptly threw businesses into turmoil. Workers went remote. Hiring in many industries was put on hold. Management focused on how to stay afloat and move forward. Now that states are starting to reopen and move towards a sense of normalcy, businesses are lifting the pause button, resetting, and starting to hire again. If you're one of them, here's what we suggest: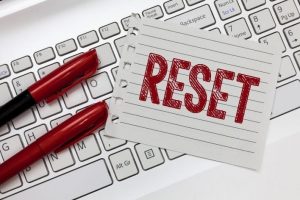 Consider hiring remote workers1. Instead of bringing people on board and planning for them to eventually come to the office, you can add permanent telecommuters to the team. Unsure? Try a candidate out as a freelancer. Start with an experienced remote worker, communicate your business's values, and establish guidelines. Also, be sure to convey your corporate culture and to verify a candidate's identity.
Use a hiring tool. In the best of times, it's a challenge to make sure you bring the right people on board. Now, without meeting candidates in person, you want as much insight as possible at your disposal as you decide who to hire. We recommend PXT Select™, an online hiring assessment designed to help you select the best candidates for your organization. It not only assesses thinking style (e.g. verbal reasoning), but also behavioral traits (e.g., independence), and interests (e.g., technical). It measures verbal and math skills, too.
This is important because you don't want to hire someone who, although good at the job, ultimately won't stay because they don't feel fulfilled or engaged. PXT Select takes a variety of factors into consideration and provides information that lets you know if a candidate is truly a good fit.
Candidates complete an assessment online that takes an hour or less to complete. The system generates reports that let you truly get to know a candidate. It even suggests personalized interview questions for you to ask a candidate to probe deeper for more insight on certain points. You can also use the reports to compare multiple candidates.
So dust off your pre-pandemic hiring practices and reset with these tips. You'll start fresh and bring in the best new hires for your organization.
Email us at learn@corexcel.com to learn more.
1Forbes.com: Hiring Your First Remote Employee? Follow These 16 Tips