Nursing CEU Courses - Contact Hour Classes
Self-Paced Online Courses for Nurses & Healthcare Professionals
Welcome to Corexcel's online continuing education center. If you need nursing Contact Hours or CEUs for another health profession we offer courses for you. As an accredited provider, we offer courses that award contact hours. Our online nurse CEU courses carry Contact Hours valid for CE credit in every state. New courses are added frequently so be sure to come back often or join our mailing list. If this is your first visit to Corexcel please read about how it works below. Returning visitors can click here to go directly to the online nursing continuing education catalog.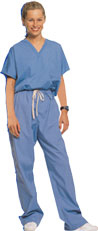 Online Catalog
How Does Online Nursing Continuing Education Work?
Read a course online or download it to read off-line.
After reading an online nurse CEU course go to the exam and pass the test with a 70% or better.
Pay for your Contact Hours and/or CEUs using our secure encrypted connection.
Print your continuing education certificate as soon as you pass the exam.
Participants can take tests for CEUs or Nursing Contact Hours up to 3 times.
Nursing Accreditation Status
Corexcel is accredited as a provider of nursing continuing professional development by the American Nurses Credentialing Center's Commission on Accreditation.
ANCC Accredited Provider #P0066
Corexcel has been designated an Accredited Provider by the International Accreditors for Continuing Education and Training (IACET).
IACET Accredited Provider #1000795
Our online nursing courses meet credit (Contact Hour / CEU) requirements in all states. Certain states issue their own provider number and they can be found below:
Corexcel is an approved California provider, #CEP 13687.
Corexcel is an approved provider, #50-452, for the following states:*
Arkansas
District of Columbia
Florida
Georgia
Kentucky
New Mexico
North Dakota
South Carolina
West Virginia
*Course completions for these states are submitted to CE Broker typically within 24 hours but guaranteed to be reported within 5 days.
ACRP: ACRP members can take nursing credit courses and apply them to their ACRP recertification.
Diabetes Educators: The National Certification Board for Diabetes Educators (NCBDE) announced that ANCC Accredited and Approved Providers have been approved by the NCBDE as providers of continuing education. Individuals seeking re-certification from the NCDBE can use continuing education nursing contact hours received through attendance at an activity provided by an Accredited or Approved Provider of ANCC to meet the continuing education requirements for re-certification established by the NCDBE. Corexcel is accredited as an ANCC provider.
All of our courses are covered by the ANCC, the California Board of Nursing, the Florida Board of Nursing and the Georgia Board of Nursing.
Getting Started with Online Nursing CE
Important Please Read
Before you begin taking nursing continuing education courses make sure you have third party cookies enabled in your web browser. We use a separate web server to process tests, generate certificates and to store student records. Your browser will consider the cookie that server places as a third party cookie. If you need help enabling cookies, you can find directions in our nursing course FAQs. Cookies are needed to login successfully.
It is a good idea to write your test answers down or print them prior to submitting your test. Technology is not perfect and sometimes Internet connections fail or stall. Writing your answers down will be a great time saver if the test does not submit the first time.
Online Catalog