HIV AIDS 7 Unit: HIV Awareness in the Workplace
7.0 Contact Hours
0.7 Continuing Education Units

Written by: Robert Dunham, RMA
To successfully complete this course and receive your certificate, you must read the content online or in the downloadable PDF, pass the post test with an 80% or better, and complete the evaluation form by April 15, 2021.
Corexcel is accredited as a provider of continuing nursing education by the American Nurses Credentialing Center's Commission on Accreditation (ANCC).
This activity was developed by Corexcel without support from any commercial interest.
It is Corexcel's policy to ensure fair balance, independence, objectivity, and scientific rigor in all programming. In compliance with the American Nurses Credentialing Center (ANCC) we require that faculty disclose all financial relationships with commercial interests over the past 12 months.
No planning committee member has indicated a relevant financial relationship with a commercial interest involved with the content contained in this course.
Corexcel's provider status through ANCC is limited to educational activities. Neither Corexcel nor the ANCC endorse commercial products.
Corexcel is accredited by the International Accreditors for Continuing Education and Training (IACET) and is authorized to issue the IACET CEU.
This course meets Florida State Board of Nursing 1-hour HIV/AIDS course requirement.
This course has been reviewed by the Washington State Department of Health and meets their HIV/AIDS 7-hour course requirement for licensure.
Course Objectives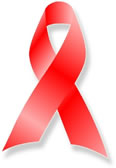 After completing this course, participants will be able to:
Define HIV/AIDS including origin, etiology and epidemiology of HIV.
Understand how HIV/AIDS is transmitted and effective methods of infection control and prevention.
Discuss contamination myths and practice safe workplace habits to minimize workplace exposure.
Identify legal/ethical issues and patient rights surrounding HIV/AIDS.
Support patients with HIV/AIDS by providing accurate information and counseling when necessary.
Identify tuberculosis and how it impacts immune compromised patients.
Understand how medical facilities are taking steps to prevent tuberculosis in the workplace.
Understand how the World Health Organization is helping HIV patients with tuberculosis around the world, and how it impacts new defensive medicine techniques.