Frontotemporal Disorders: The Many Names of FTD

1.8 Contact Hours

Written by: Karen Truman, PhD
To successfully complete this course and receive your certificate, you must read the content online or in the downloadable PDF, pass the post test with a 70% or better, and complete the evaluation form by July 1, 2023.
You will only be asked to pay for the course if you decide to grade the post examination to earn a certificate with contact hours.
Corexcel is accredited as a provider of continuing nursing professional development by the American Nurses Credentialing Center's Commission on Accreditation (ANCC).
This activity was developed by Corexcel without support from any commercial interest.
It is Corexcel's policy to ensure fair balance, independence, objectivity, and scientific rigor in all programming. In compliance with the American Nurses Credentialing Center (ANCC) we require that faculty disclose all financial relationships with commercial interests over the past 12 months.
No planning committee member has indicated a relevant financial relationship with a commercial interest involved with the content contained in this course.
Corexcel's provider status through ANCC is limited to educational activities. Neither Corexcel nor the ANCC endorse commercial products.
Course Description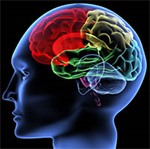 Frontotemporal Dementia (FTD) is not a single brain disease. It is a family of neurodegenerative diseases. Collectively these are called frontotemporal lobar degeneration (FTLD). These diseases affect approximately 50-60,000 Americans.
This continuing education course is intended to increase the knowledge and skills of those who are called upon to care for people who have been diagnosed with a frontotemporal disorder. It includes relevant information for all medical professionals who come in contact with persons who have been diagnosed with a frontotemporal disorder and may have difficult behaviors, and lack awareness that they have a serious illness. These patients may be seen at home with a caregiver, in doctors' offices, in hospitals, mental health settings, long-term care communities, and other settings.
Learning Objectives
After completing this course, participants should be able to:
Identify the characteristics of frontotemporal disorders.
List the common behavior symptoms.
Describe several examples of treatment modalities.
Recognize essential special care and safety needs.
Identify available treatments and therapies.
Diseases Associated with FTD
Behavior Variant (bvFTD)
Temporal/Frontal Variant
Pick's Disease
Primary Progressive Aphasia (PPA)
Progressive Non-fluent Aphasia
Semantic Dementia
Corticobasal Syndrome (CBS)
Progressive Supranuclear Palsy (PSP)
FTD with Parkinsonism
FTD with Amyotrophic Lateral Sclerosis (FTD-ALS)
Frontotemporal Lobar Degeneration
Dementia with Lobar Atrophy and Neuronal Cytoplasmic Inclusions
Diffuse Degenerative Cerebral Disease
Lobar Atrophy of the Brain
Wilhelmsen-Lynch Disease
A subtype called Hippocampal Sparing AD (often misdiagnosed as FTD)