Dysphagia: What Your Speech Language Pathologist Wants You to Know

(1.1 Contact Hours)

Written by: Peggy R. Kundo MS, CCC-SLP
To successfully complete this course and receive your certificate, you must read the content online or in the downloadable PDF, pass the post test with a 70% or better, and complete the evaluation form.
The price of this course is $15.00. You will only be asked to pay for the course if you decide to grade the post examination to earn a certificate with contact hours.
Corexcel is accredited as a provider of continuing nursing education by the American Nurses Credentialing Center's Commission on Accreditation (ANCC).
This activity was developed by Corexcel without support from any commercial interest.
It is Corexcel's policy to ensure fair balance, independence, objectivity, and scientific rigor in all programming. In compliance with the American Nurses Credentialing Center (ANCC) we require that faculty disclose all financial relationships with commercial interests over the past 12 months.
No planning committee member has indicated a relevant financial relationship with a commercial interest involved with the content contained in this course.
Corexcel's provider status through ANCC is limited to educational activities. Neither Corexcel nor the ANCC endorse commercial products.
Learning Objectives
After completing this couse participants should be able to:
Describe the anatomy and physiology of the normal swallow.
Identify symptoms of dysphagia.
Explain the role of the speech language pathologist and nurse in dysphagia management.
Determine appropriate management of the dysphagia patient.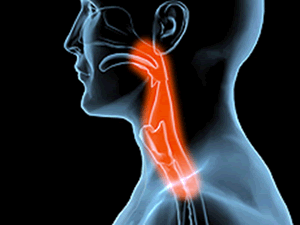 dys•pha•gia |dis-fāj(ē)ə| noun - difficulty or discomfort in swallowing