What a year we just had; businesses and organizations across the board scrambled to revise operations, workers went remote, and hiring in many sectors came to a halt. As we enter a new year, hiring freezes are beginning to thaw. If you're fortunate enough to be hiring, be sure to hire right with these best recruitment practices.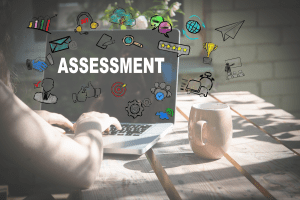 Employing the wrong candidate comes at a cost. It costs you money. It costs you time. In fact, the cost of a bad hire is considered to be the equivalent of an employee's first-year salary*. According to surveys conducted by John Wiley & Sons, which questioned 2,000 individuals, hiring practices are a common problem:
39% of hiring managers do not always align job requirements with candidates.
54% say candidates are not always assessed with a structured interview process.
65% of hiring managers rely on their instincts rather than data.
To help ensure that you bring the right individual(s) on board follow these best hiring practices:
Establish a consistent hiring process. This ensures that hiring is fair, and it makes it easier for you to compare candidates. Consider creating a checklist that keeps the position's requirements and the qualifications you seek front and center.
Use data in the hiring process. We use data to make lots of decisions these days, so why not use it for hiring? While the impression the candidate makes during the interview carries considerable weight, going exclusively with your gut is so yesterday. Data offers valuable input.
Use PXT Select™. This online assessment is designed to help you select the best candidates for your organization. Candidates take an assessment, and PXT Select generates a report that provides insight into their behaviors and interests. It also tips you off to their verbal and math skills so you can see if they're a good fit for the position.
PXT Select lets you compare candidates to one another and a single candidate to multiple positions. In addition, the reports have ongoing use as they provide tips for an individual's onboarding, training, and development.
After the year we've had, focusing on 2021 is a welcome development. If your organization is growing, congratulations. We're here to help you do it right.
Email us at learn@corexcel.com to learn more.
* Source: John Wiley & Sons, Inc.