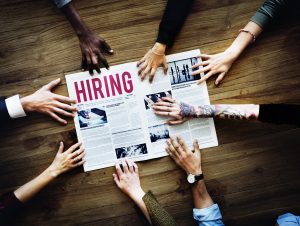 Here's How to Hire Right
You need to fill that job, and you need to fill it now. You interview a candidate, have a terrific conversation, and hire them. A few months later, your new employee isn't up to snuff. Sound familiar?
When you have an open position, it's tempting to cut corners and quickly fill the spot. However, hiring mistakes cost your organization time, money, and emotions. In the long run, it pays to take the steps necessary to hire right.
A Hiring Solution
To add objectivity to your hiring process, use a hiring assessment. We recommend PXT SelectTM, a powerful online tool. PXT Select helps you hire the best candidates, onboard them effectively, and develop them over time.
The first step is for a candidate to take an assessment that looks at their behavioral traits, thinking style, and interests. Then reports are generated: 1) providing insight on the candidate and 2) letting you compare the candidate against job-specific models. You can quickly see if the candidate's characteristics align with the ideal person for the job. There is even a report that suggests personalized interview questions to use to learn more about a specific candidate. Moreover, you can compare candidates to one another.
What sets PXT Select apart from other hiring assessments?
Once a candidate takes an assessment, you have ongoing access to all reports in the PXT Select suite. So down the road, when that employee wants a promotion, for example, you can use the data and check their suitability.
The reports are useful and easy to read. Packed with information on candidates' skills, job compatibility, manager compatibility, and more, the reports don't require interpretation.
Hiring tip: When you share candidates' results with them, see how they respond. Their attitude when receiving feedback provides additional information for your decision.
Using a hiring assessment adds objectivity and efficiency to your hiring process. When you're considering multiple candidates—all with good resumes and good personalities—the data removes some of the guesswork and points you to the best hire for your organization.
Email us at learn@corexcel.com to learn more.