Coaching Job Skills

Workplace Skills Training Materials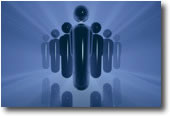 Coaching Job Skills teaches your leaders how to communicate job responsibilities to their staff. Get employees up to speed quickly and have them perform their jobs more effectively. Leaders will also learn how to distinguish between performance problems that can be coached and those that have to be handled differently.
Get up and running immediately using
Coaching Job Skills facilitator kits and workbooks!
Also available as an online course:
More Info
Coaching Job Skills Training Details
A manager with good coaching skills is able to do more than just show team members how to do their jobs. Coaching Job Skills teaches managers to effectively coach employees through a process of observation, analysis, and communication. Increase your leaders' confidence and morale by helping them understand job skills, learn the coaching process, and identify coachable performance problems.
Delivery Options
4-hour classroom program
1-hour online course
6-18 participants recommended
Course Objectives
Understand what coaching is, why it is important, and how it supports individual and company goals.
Learn to prepare for a successful coaching session that improves team member performance.
Use coaching to build a sense of teamwork and communication between team leader and team member.
Coaching Job Skills Benefits
Learn to observe and analyze performance.
Demonstrate job skills, check for understanding, and provide feedback.
Coaching Job Skills Participant Workbook
Participant workbooks are intended to reinforce learning as part of a facilitated training session. Access to videos and interactive exercises are not included in the workbook.
$54.00
Cognitive Exercises
Forms for Workshop Activities
Skill Practice Aids
Job Aids Section
---
Coaching Job Skills Facilitator Guide

$300.00
4-hour workshop designed for 6-18 participants
Complete instructions on how to facilitate the workshop
Explanatory text for the trainer
Sample trainer narrative
Video scenarios in office and industrial settings that display positive skills discussed in the program
Transcripts of video segments
Annotation notes
PowerPoint Presentation and handouts
Self-Assessment Worksheet
Memory Jogger Card