DiSC® Personality Test | DiSC Profile
Formally titled DiSC Classic Profile but commonly referred to as DiSC Tests, DiSC Assessments or D.i.S.C.
For 30+ years, the DiSC Profile has opened the door to understanding dynamics that influence communication and positive relationships. The foundation of success lies in understanding yourself, understanding others and realizing the impact of your behavior on people. DiSC focuses on four behavioral dimensions including D: Dominance, i: Influence, S: Steadiness and C: Conscientiousness.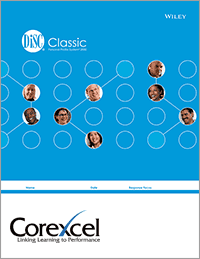 DiSC Products
DiSC Personality Tests (Profiles) are used to:
Understand your DiSC behavioral style and how it affects others.
Examine your reactions to other behavioral styles.
Maximize your strengths.
Develop and sustain a positive attitude about yourself and others.
Adapt your behavior to create positive outcomes.
DiSC Personality Test Profile Benefits:
You will gain understanding about your personal behavior, the needs of others and how to use DiSC to adapt and build positive relationships. With this DiSC self-assessment, people and organizations will:
Improve communication
Increase productivity
Improve employee morale
Minimize conflict and stress
Increase management effectiveness
Build on personal strengths
DiSC Profile Survey Objectives:
Identify behavioral tendencies and preferences
Recognize how your behavior affects others
Discuss the value of individual differences
Learn techniques to maximize your strengths and reduce conflict
While commonly referred to as the DiSC Personality Test, DiSC is really a behavior assessment profile and is not a test at all. Participants complete a 28 question survey and profile results are returned immediately. Choose from online or paper-based versions of the DiSC profile test.
DiSC Personality Test Online Version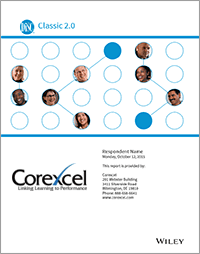 Profile access codes sent via email
28-question online DiSC survey
Profile results returned immediately in narrative format
DiSC Personality Test Paper Booklet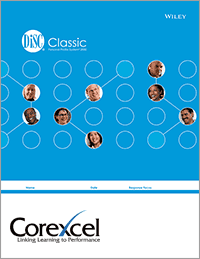 19-page blue profile booklet
28-question DiSC survey
Self-scoring instructions
DiSC results included in the profile booklet
"DiSC" is a registered trademark of John Wiley & Sons, Inc.