Risks of Anesthesia

3.7 Contact Hours

To successfully complete this course and receive your certificate, you must read the content online or in the downloadable PDF, pass the post test with a 70% or better, and complete the evaluation form by February 15, 2022.
You will only be asked to pay for the course if you decide to grade the post examination to earn a certificate with contact hours.
Corexcel is accredited as a provider of continuing nursing education by the American Nurses Credentialing Center's Commission on Accreditation (ANCC).
This activity was developed by Corexcel without support from any commercial interest.
It is Corexcel's policy to ensure fair balance, independence, objectivity, and scientific rigor in all programming. In compliance with the American Nurses Credentialing Center (ANCC) we require that faculty disclose all financial relationships with commercial interests over the past 12 months.
No planning committee member has indicated a relevant financial relationship with a commercial interest involved with the content contained in this course.
Corexcel's provider status through ANCC is limited to educational activities. Neither Corexcel nor the ANCC endorse commercial products.
Course Objectives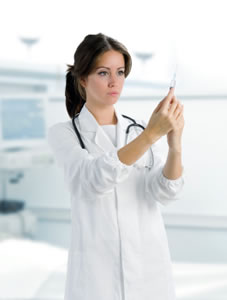 After completing this course participants will be able to:
Identify three general factors that may increase a patient's risk for anesthetic complications.
List three pre-existing disease states that may increase a patient's risk for anesthetic complications.
Describe the American Society of Anesthesiologists' physical status classification.
State the current estimated mortality rate associated with anesthesia.
List three types of physical injury that may result from anesthetic procedures.
Define intraoperative awareness and state the current estimated statistics for occurrence according to the American Society of Anesthesiologists.
Describe current research findings related to the use of brain wave monitors.
Identify two potential sources of anaphylaxis related to anesthesia.
List three residual effects of anesthesia that the nurse might observe in a postoperative patient.
Define the role of the Certified Registered Nurse Anesthetist related to the anesthesiologist.
Introduction
Nurses in most settings care for patients before and after surgery, and as such, have opportunities for patient teaching related to anesthesia. Recently, the subject of awareness (waking up) during surgery has been highlighted by the media, but according to the American Society of Anesthesiologists (ASA), these media reports are often erroneous and spread unnecessary fear. Yet, there are risks related to anesthesia. Since nurses are patient advocates, and often spend more time with patients before and after surgery than other health care providers, it's imperative that nurses know the facts about anesthesia risks so they can educate and reassure patients, and assist them to make truly informed decisions.
The word "anesthesia" comes from two Greek words meaning "without feeling." The goals of anesthesia are relief of physical pain, relief of mental or emotional stress, and management of medical problems. Typically, anesthesia is associated with operative procedures, but the scope of anesthesiology actually extends to respiratory therapy, management of acute and chronic pain, and care of critically ill patients. Physicians in this specialty are anesthesiologists. Nurses can also specialize in anesthesia, and are called Certified Registered Nurse Anesthetists (CRNA). The educational differences and scope of practice will be discussed later.
Case Study

You're working on the medical-surgical floor at Big City Memorial Hospital. Mrs. Rosemary Parks, 76, has just been admitted with a fractured hip after a fall at home early this morning. The emergency room physician told her she would probably need surgery, but the consulting orthopedic surgeon hasn't seen her yet. Her husband and adult daughter are at her bedside. All three are quite anxious about the possibility of surgery, since Mrs. Parks woke up during her gallbladder surgery 20 years ago. She says she remembers being awake for a few minutes and hearing the surgeon asking for different instruments, but she couldn't open her eyes or move. She doesn't remember feeling any pain; just the panic at not being able to tell anyone what was happening. She hasn't had surgery since then, and is afraid this could happen again. Fortunately, you're attending an inservice about Risks of Anesthesia given by a nurse anesthetist later this morning. You tell Mrs. Parks and her family that you'll keep her comfortable until the orthopedic surgeon sees her, and if he decides surgery is necessary, you'll discuss it with them this afternoon.