Cyclothymia: Through the Patient's Eyes

(5.1 Contact Hours)

To successfully complete this course and receive your certificate, you must read the content online or in the downloadable PDF, pass the post test with a 70% or better, and complete the evaluation form by September 30, 2018.
The price of this course is $30.00. You will only be asked to pay for the course if you decide to grade the post examination to earn a certificate with contact hours.
Corexcel is accredited as a provider of continuing nursing education by the American Nurses Credentialing Center's Commission on Accreditation (ANCC).
This activity was developed by Corexcel without support from any commercial interest.
It is Corexcel's policy to ensure fair balance, independence, objectivity, and scientific rigor in all programming. In compliance with the American Nurses Credentialing Center (ANCC) we require that faculty disclose all financial relationships with commercial interests over the past 12 months.
No planning committee member has indicated a relevant financial relationship with a commercial interest involved with the content contained in this course.
Corexcel's provider status through ANCC is limited to educational activities. Neither Corexcel nor the ANCC endorse commercial products.


Course Objectives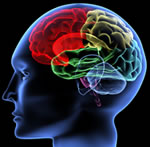 After completing this couse participants should be able to:
Define and comprehend cyclothymic disorder
Analyze the complaints, symptoms and behaviors described by cyclothymic or suspected cyclothymic patients
Identify the DSM-IV Guidelines symptoms of cyclothymia
Differentiate between cyclothymic disorder and other mental health illnesses
Identify and differentiate the different medical treatments available for cyclothymic patients
Demonstrate several non-medical treatments available for cyclothymic patients
Illustrate the dangers associated with the disease, including comorbidity with drug abuse and deterioration into bipolar disorder
Employ methods of support for the family of a cyclothymic individual
Examine the different theories of mood disorders and comprehend how they relate to cyclothymia
Identify several positive aspects of cyclothymic disorder
Introduction
Cyclothymic Disorder is a chronic mood disorder consisting of severe and persistent mood swings. Although it is estimated that as much as one percent of the population may suffer from cyclothymia, this disease has been given little attention through medical research. Many patients feel that even the professionals who treat them know little about their illness. This course is designed to help medical professionals gain a better understanding of this complex disorder. In addition to the medical research, eleven cyclothymic individuals contributed information about their symptoms and experiences to this course in order to help you comprehend their illness from their perspective.
Author's Note: Within this course the names of all participating patients have been changed to maintain their confidentiality.