Human Capital and Bottom Line Performance

January 8, 2007
Can Good Training Practices Really Equate to Better Business Performance?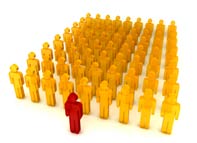 According to McBassi and Company, an investment fund that focuses on organizations with excellence in human capital practices, the answer is yes. In fact they say that a study of 750 large, publicly traded firms found that organizations with the best human capital practices provide returns to shareholders that are three times greater than those of companies with weak human capital practices.
As the McBassi fund exemplifies, there is a growing desire to justify the value of human capital investments. Numerous articles and white papers tout the importance of quantifying and analyzing the return on investment in human capital and then communicating the results. In fact, there is a growing trend to create training and HR annual reports. Training and HR organizations are being held accountable just as any other business segment.
In a recent study conducted by two leading HR consultants, Fortune 100 Annual Reports were reviewed. They found that 90% contained some mention of how the company's human capital investment fit into the company's business strategies.
Driving the Data Game
The drive to show human capital investments as part of an organization's bottom line is part of living in a data driven society. However, the most significant driver is the critical role that training will provide in bridging the skills gap faced by organizations who want to remain competitive. We've talked about it before, but here is a re-cap:
Jobs are changing and requiring higher-level skills sets.
Advances in higher education are lagging behind the skills required which places greater emphasis on organizations to train employees.
The workforce growth is slowing and the leadership pool is shrinking.
Businesses are not doing all they can to leverage learning investments.
The bottom line is that the ever-growing skills shortage is beginning to threaten growth and competitiveness, so training needs to show what it can do about this and how it can change it.
Addressing the Changing Dynamics of the Marketplace
One of the keys to addressing the skills gap and fostering business success through training is in how we educate leaders. The SHRM 2006 HR Strategic Management Survey Report indicates that 74% of HR professionals perceive leadership development as one of the core areas where HR can make a contribution. It makes sense to put a value on the training of leaders as a contribution to organizational success.
Studies show that training leaders, when linked to organizational strategy and competencies, contributed to greater financial success, supported long-lasting change, and increased employee retention.
Corexcel's Offerings Can Help
We encourage any organization that is serious about building a stronger base of leaders to take a close and critical look at the leadership curriculum. The curriculum is designed to enable today's leaders with the complex skills and strategies they need to successfully address the many and varied recurring management challenges they face.
Today's leaders have a larger span of control than ever before. They are required to handle a wider range of significant challenges than leaders of merely a decade ago. They face challenges such as hiring in a competitive environment, leading major projects, handling constant change, delegation to do more with less, etc, etc. All while working with a new type of employee, today's 21st century employee. Corexcel's leadership curriculum addresses it all.
Course elements are available via classroom or online delivery. It is designed to fit your organization, your audience, and your situation.
When coupled with powerful personal feedback, our approach to successfully enlisting managers into the learning process, and our extensive tools and techniques for reinforcement, the curriculum not only delivers high quality training but most important, real behavior change and performance improvement. Corexcel develops effective leaders and will help you look at your training strategically, identify gaps, and recommend solutions and interventions that hit the mark in developing leaders that add to your bottom line in 2007.
Quote for the Week
"Knowing is not enough; we must apply. Willing is not enough; we must do." - Goethe
Sources:
ASTD's Public Policy Council (2006). Bridging the Skills Gap, ASTD white paper. www.astd.org.
Essential Skills of Leadership (2006). Vital Learning Corporation.
Krell, E. (December 2006). Notable by Its Absence, HR Magazine. 51, 12, 51-56.
Grossman, R. J. (December 2006). Measuring The Value of HR, HR Magazine. 51,12, 44-49.
http://www.mcbassi.com.
Lockwood, N.R. (2006). Leadership Development: Optimizing Human Capital for Business Success, HR Magazine white paper. 51, 12.
Taylor Arnold, J. (November 2006). Reporting on Training, HR Magazine. 51,11, 99-102.