Putting DiSC® Management to Work

March 17, 2009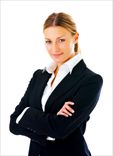 Everything DiSC® Management is a well-tested, proven training system; there is no question about that. But how do end users make it work?
The process starts with managers learning what their own style is. Once they get a handle on how they like to interact and work, the next step is figuring out their employees' styles then adapting their own style to meet the other person's needs and get the work done.
Based on extensive and ongoing research, Everything DiSC Management uses online pre-work to create a personalized report for every manager. The six, one-hour training sessions include video, activities, and guided discussion are easy to use and make it convenient for organizations of any size to help managers recognize and address their employees' diverse personality styles.
"By learning a straight-forward process, managers can develop skills to bring out the best in their employees," said Jeff Sugerman, CEO of Inscape Publishing. "Participants learn the skills they need to increase employee engagement: directing and delegating, motivating, developing others, and how to work with their own managers."
The robust program and the multi-modal approach to training makes it easy for anyone to deliver training that meets each user's behavioral style. And it makes it easy for managers and supervisors to learn how to use DiSC quickly and effectively.
"Managing is one of the hardest things people can do," says Sue Bowlby, President of Corexcel and a Diamond Distributor for Inscape Publishing. "Everything DiSC Management is the only product focused on managers, assessing their skills then working on their teams and their organizations."
Inscape Publishing describes Everything DiSC Management as, "...classroom training that uses online pre-work, engaging facilitation and contemporary video to create a personalized learning experience" that focuses on five areas:
Introduction to Your Management Style: Participants discover how DiSC affects management style, including decision making and problem solving. Participants will also learn to identify others' DiSC styles using behavioral cues.
Directing and Delegating: Managers discover their strengths and challenges when directing and delegating. And they learn how to adapt their behavior to manage people more effectively.
Creating a Motivating Environment: Participants discover how DiSC styles influence how people are motivated.
Developing Others: Managers learn how to provide resources, environments, and opportunities that support long-term professional growth, based on DiSC.
Working with Your Manager: Participants learn to influence and communicate effectively with their managers by meeting their DiSC needs and preferences.
Unlike other similar programs being sold under the DiSC name, Everything DiSC Management offers an in-depth and easily customizable training package made even more powerful by its modular design and online features. The facilitator's kit includes a leader's scripted seminar, a PowerPoint® presentation with embedded video, student handouts and more than 30 video vignettes that visually demonstrate the DiSC concepts.
Inscape Publishing was one of the first major publishing companies to begin using the Internet to deliver the training instruments and programs it developed for DiSC. It is features like these that make the Inscape instruments accessible, easier to customize and faster to implement.
In fact, the only hurdle that one power user mentioned had nothing to do with the training tools or learning the concepts. "The biggest hurdle is taking people outside their comfort zone. A lot of people's fear of adjusting or modifying their behavior is that people on the other side of the desk are going to see it," says Scott Messer, President of Sales Evolution.
Whether employees are selling, being asked to be more productive or just trying to get their work done more effectively, DiSC asks them to practice new behaviors. Messer offers this insight. "Inside your head, when you are doing something different, it seems like trying to sign your name with your opposite hand," Messer smiles. "It really feels weird. So I ask people I train to practice in low risk situations, not to do it when there is money on the line. And that helps get people in the habit and more comfortable with it."
Selling in DiSC in a Slow Economy
Organizations reported that an average of $1,202 (including staff salaries) was spent per learner on training. Instructor-led classroom training remains the dominant delivery method, used for 65% of all formal training, while self-study elearning now accounts for 20% of student hours. However, the lines are becoming blurred because what used to be pure instructor-led training now is typically a blend of classroom and online learning.
Training Magazine's 2007 Industry Report, released in November of that year, found that the training budget grew to $58.5 billion in that year. However, the percentage of growth is down compared with 2005 to 2006, when training budgets increased 7 percent, compared with 6 percent from 2006 to 2007.
Training budgets were holding their own in 2007, but they weren't growing. The economy in 2008 is even weaker, making so-called soft skills training one of the hardest types to sell. How do people who want to use Everything DiSC Management sell this training internally?
Barry Davis, Vice President of Product Development and Marketing for Inscape Publishing answered this question with some questions of his own. "In a soft economy, if you are running a business, how much do you value getting the most out of each employee? What is that worth to you? Is that going to make a difference to you?"
Davis says the whole idea is that you can get a little bit more out of each employee by training your managers. "That is what Everything DiSC Management trains them on -- getting more out of employees, getting the best out of the employee. That is the value proposition."
Davis acknowledges the current economic state but thinks of DiSC Management as an investment, not an expense. "I know the economy is tough. I know they would rather not spend money but this is a very small amount of money to spend to get more out of what we've got instead of hiring more people. I really think it is prudent management in a tough economy."
Whether the economy is up or down, there is no doubt that the health of any business rests in the hands of its employees. In a down economy, productivity and quality become even more important. Companies spend billions of dollars annually to develop new products and services and to launch them into the marketplace.
Spending money on training, especially management and supervisory skills training is a small price to pay to improve productivity, enhance collaboration, reduce turnover and manage more effectively.
Inscape Publishing created Everything DiSC Management to make it easy for companies of all sizes to do just that.
This is the third in a series of four articles about the DiSC model, Everything DiSC Management, the history behind it all and how it applies. The first article is titled The Concept Behind DiSC - You do the Math and the second is titled Digging into DiSC History.
Sources:
Inscape Publishing. Everything DiSC® Management Video Introduction. 2008. http://www.inscapepublishing.com/.
Training Magazine 2007 Industry Report. Training Magazine, November/December 2007, 9-24.
About the author:
Pat Muccigrosso is the former Director of Training & Development for the Business Services Group of ARAMARK and a guest author of Corexcel, specializing in DiSC-based learning assessments, online continuing education and workplace training. For more information about Corexcel and the training materials they offer, visit www.corexcel.com.
"DiSC" and "Everything DiSC" are registered trademarks of John Wiley & Sons, Inc.