DiSC® Profile Online - Chinese Edition
Only Available as an Online Profile, DiSC Profile 2.0 Chinese
If your company is headquartered in the U.S., Corexcel is able to offer the DiSC Personality Test in Chinese. If you are conducting a training overseas, the DiSC Chinese version of the profile is great for users who speak English as a second language. The profile questions are in Mandarin Chinese, but the report can be generated in English or Chinese.
Please call Corexcel at 1-888-658-6641 or send an email through our contact form for details on the DiSC Classic Profile Chinese Edition.
For organizations based outside of the United States, Chinese and other language versions of the DiSC Classic Profile are available through Wiley International Partners.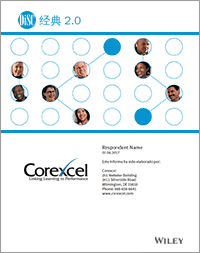 "DiSC" is a registered trademark of John Wiley & Sons, Inc.