PMP 8 - Project Resource Management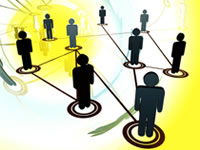 Project Resource Management is a self-paced online course designed to teach project managers how to effectively manage their team members. This program is designed to reinforce the information contained in the resource section of the PMBOK Guide. You will learn how to develop project staff and the essentials skills of people management.
PMP 8 - Project Resource Management
:
$
79
Course Content
Project Human Resource Management
Acquire, Develop, and Manage Project Team
Conflict Management
Best Practices: Gathering Input for Decision Making
Best Practices: Web Resources on Group Dynamics
Volume Pricing
To enroll 10 or more employees in PMP 8 - Project Resource Management, or to integrate any of our business skills courses with your Learning Management System, submit your request using our contact form or call 1-888-658-6641 during our normal business hours 9:00 am - 5:30 pm EST, M - F. One of our representatives will gladly assist you.
After completing PMP 8 - Project Resource Management you should be able to:
Understand organizational staff development.
Discuss the management needs of internal and external staff.
Describe how to manage the constraints of human resources.
Apply resource leveling techniques to deal with limited human resources.
Identify various techniques for visually representing the roles and responsibilities of individuals, teams, and organizations.
Describe how project managers can assess and develop successful teams.
Employ effective people management skills, including team motivation and conflict resolution.
Identify the general approaches to decision making and how they apply to project scenarios.
This course is intended as an online study supplement to PMBOK Guide resources for learners who have moderate project management experience.
Access Time: 90 days
Average Completion Time: 3-4 hours
Prerequisites: Learners should have some experience in project management and will need to have access to the Project Management Institute's A Guide to the Project Management Body of Knowledge (PMBOK® Guide).
Format: Self-paced online course
Fee: $79.00
Course Credit: 0.5 CEUs
Online, self-paced course
Open enrollment 24/7/365
No prerequisites
Interactive review exercises
Professional videos with complete transcripts
Ask the Expert feature - Submit questions directly to our experts
CEU Certificate
Access Time: You will have full access to PMP 8 - Project Resource Management for 90 days.
Completion Time: Completion time is dependent on several factors. The average completion time for this class is 3-4 hours. A student's prior knowledge, Internet connection speed, reading comprehension, optional exercises and videos all contribute to how quickly students complete our courses.
Certificate: An average test score of 70% is required to complete PMP 8 - Project Resource Management. Upon successful completion of this online course, you will be able to print your certificate including CEUs instantly.
Access to an Internet connection
An updated Internet browser such as Microsoft Internet Explorer 7.0 (or higher) Mozilla Firefox 10 (or higher) or Google Chrome 10.0 (or higher)
Web browser support for cookies (typically enabled by default)
Adobe Reader or Adobe Acrobat - Download Adobe Reader (free)
An installation of Adobe's Flash Player 8 (or higher) - Download Adobe Flash Player (free)
If you're unsure about any of these requirements or if you have questions please contact us through our contact form or by calling 1-888-658-6641 during our normal business hours 9:00 am - 5:30 pm EST, M - F. One of our representatives will gladly assist you.