Recognizing Impairment in the Workplace

2.0 Contact Hours

Written by: Karen Truman, PhD
To successfully complete this course and receive your certificate, you must read the content online or in the downloadable PDF, pass the post test with a 70% or better, and complete the evaluation form June 1, 2023.
The price of this course is $19.00. You will only be asked to pay for the course if you decide to grade the post examination to earn a certificate with contact hours.
Corexcel is accredited as a provider of continuing nursing education by the American Nurses Credentialing Center's Commission on Accreditation (ANCC).
This activity was developed by Corexcel without support from any commercial interest.
It is Corexcel's policy to ensure fair balance, independence, objectivity, and scientific rigor in all programming. In compliance with the American Nurses Credentialing Center (ANCC) we require that faculty disclose all financial relationships with commercial interests over the past 12 months.
No planning committee member has indicated a relevant financial relationship with a commercial interest involved with the content contained in this course.
Corexcel's provider status through ANCC is limited to educational activities. Neither Corexcel nor the ANCC endorse commercial products.
This course meets Florida Board of Nursing continuing education requirement for a two hour course on recognizing impairment in the workplace.
Course Description
Many states have mandated continuing educational credits on recognizing impairment in the workplace for nurses to maintain their licensure. Completing this course will provide nurses with the information needed to promote and provide safe practice, facilitate interventions, and protect their patients if faced with a health care worker who shows signs of impairment. Nurses are pivotal to the surveillance and coordination of the code of ethics to: do the sick no harm. They are critical in establishing and maintaining care cultures in which patient safety is a priority.
This course is designed for all medical professionals who may encounter a coworker who is impaired during working hours. To be able to recognize impairment, one must first understand that there are many types and symptoms of impairment. In addition, it is important to know how to report impaired coworkers, the elements of mandatory reporting laws, initiatives provided by employers to promote safety in the workplace, and treatment programs that are available.
Learning Objectives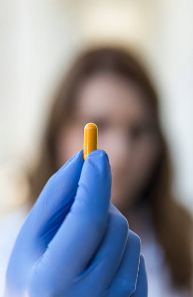 After completing this course, participants should be able to:
Define impairment in the workplace.
State the different types of impairment.
Identify behaviors that suggest a coworker may be impaired.
Outline the vital steps related to referring or reporting impaired coworkers.
Discuss the elements of mandatory reporting laws.
Identify employer-provided initiatives that promote safety in the workplace.
Discuss available treatment options.
Introduction
Addiction is a chronic, relapsing disorder characterized by compulsive drug/alcohol seeking and use despite adverse consequences. It is considered a brain disorder, because it involves functional changes to brain circuits involved in rewards, stress, and self-control. Those changes may last a long time after a person has stopped these harmful behaviors. Addiction is a lot like other diseases, such as heart disease. Both disrupt the normal, healthy functioning of organs in the body, both may have serious harmful side effects, and unintentional effects, and both are, in many cases, preventable and/or treatable.
In 2013 in New Hampshire, a hospital worker infected with hepatitis C injected himself with narcotics meant for patients, refilled the syringes with saline, and then administered the contaminated solution to patients. He then infected 46 patients in New Hampshire, and almost 8,000 people over 8 states required testing. Similar diversions are taking place in hospitals across the United States every day (Lockwood, 2017).
Fentanyl is a powerful prescription painkiller, prescribed specifically for people dealing with chronic pain who have developed a tolerance for other long-acting narcotic pain medicines, or for people suffering at the end of life. This medicine is 50 to 100 times more potent than morphine, from which it is derived. One common administration method of Fentanyl is via transdermal patch (the entire sticky side of the patch is a gel which is infused with the medication). These patches are intended to be used for three days, as the medication is slowly released into the bloodstream. Unfortunately, these patches are easily abused, in many different methods. One method of abuse is to remove the narcotic gel from the patch, heat it to melt it, or mix it with water. Then, a hypodermic needle is used to inject the liquid directly into a vein, much like how heroin is used. Fentanyl is far more potent than heroin, and this method of rapid drug onset can also lead to rapid overdose (American Addiction Centers, 2018).