Strategies for Recruiting, Training, and Retaining Men in Nursing

5.63 Contact Hours

Written by: John R. Kirk, PhD, EdD, LNHA, CFAAMA, FACHE
To successfully complete this course and receive your certificate, you must read the content online or in the downloadable PDF, pass the post test with a 70% or better, and complete the evaluation form by November 15, 2021.
You will only be asked to pay for the course if you decide to grade the post examination to earn a certificate with contact hours.
Corexcel is accredited as a provider of continuing nursing education by the American Nurses Credentialing Center's Commission on Accreditation (ANCC).
This activity was developed by Corexcel without support from any commercial interest.
It is Corexcel's policy to ensure fair balance, independence, objectivity, and scientific rigor in all programming. In compliance with the American Nurses Credentialing Center (ANCC) we require that faculty disclose all financial relationships with commercial interests over the past 12 months.
No planning committee member has indicated a relevant financial relationship with a commercial interest involved with the content contained in this course.
Corexcel's provider status through ANCC is limited to educational activities. Neither Corexcel nor the ANCC endorse commercial products.
Course Objectives
After completing this course participants will be able to:
Identify significant challenges for men in the profession of nursing as identified in the current literature.
Identify successful strategies for recruiting men into the profession of nursing as identified in the current literature.
Identify major issues men face in nursing education programs as identified in the current literature.
Identify the best methods for retaining men in the field of nursing as identified in the current literature.
Identify future initiatives for men in nursing as identified by the American Assembly of Men in Nursing.
Introduction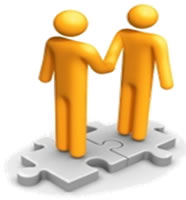 This continuing education module provides an objective review of the literature on past, and current, issues facing men in nursing. It provides nursing leaders with strategies for effectively recruiting, training, and retaining men in the profession. With the goal of increasing both the number and the overall percentage of men in nursing, this training looks at what is already know about how men prefer to be treated in what is coined in the literature as a "gender-neutral" or "male friendly" work environment (O'Lynn, 2004).
The information contained in this training is derived primarily from research on men inside the United States – those related to the United Kingdom, Turkey, Taiwan, Iran, China, and numerous other countries were reviewed but not included in this training. Their issues seem similar and will perhaps be analyzed for additional training later. Although much of the information generalizes to Licensed Practical Nurses (LPN) or Licensed Vocational Nurses (LVN), the majority of the research was conducted on men credentialed and practicing as a Registered Nurse (RN).