General Fall Prevention Guidelines
Check all current medications and over-the counter herbals and vitamins. These can sometimes have interactions with medications or food reactions, may cause excessive daytime drowsiness or have unwanted side-effects.
Has this person fallen before? How? Where? Doing a little background questioning may be very helpful in determining what this person's fall history has been. Ask these questions to better determine the fall risk:
Is this person elderly?
Do they have a form of dementia?
Have they had a recent hip replacement?
Do they need a walker but forget to use it?
Have they had a recent hospital stay and have general weakness?
Are they on medications that cause sleepiness?
Do they have vertigo or other eye or ear disorders?
Has their vision and hearing been checked lately?
Do they need new glasses or hearing aids?
Are they short of breath?
Are they on oxygen?
Are improper shoes a part of the problem?
Has a podiatrist checked for foot problems like ingrown nails, fungus or physical issue?
What is their daily consumption of alcoholic beverages?
Are they eating a balanced diet that includes calcium and vitamin D?
Exercise Can Reduce the Risk of Falls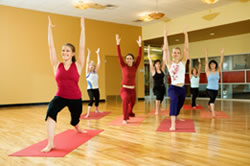 Our agility and physical activities can go a long way toward fall prevention. There are a lot of things that can be done to reduce the fall risk and increase bone density and agility. This includes the following ideas:
Walking
Water exercise
Tai chi
Physical therapy
Chair exercises
Other forms of movement (Wii bowling, dancing, etc.)
These can help to reduce the risk of falls by improving strength, balance, coordination and flexibility. The better our balance, gait and muscle strength, the less likely we will be to fall and break or injure a weak muscle or bone. Has the person seen a specialist? These can include a physical therapist, occupational therapist. Has a pharmacist done a medication review? Is their equipment (wheelchair, walker, bed and toilet seat) at the correct height and in good working order for their current needs? Has a professional taken a walk around the home to make sure there are no glaring hazards that could cause falls? This could include slippery leaves outside, trees that shed pinecones or nuts that can get underfoot and cause a slip and fall. Is the walkway free of snow and ice? Are there stairs and are they wobbly or unsafe? These are basic ideas and yet they are often missed.
A hip fracture is most often a result of a fall from a standing height...In people with very weak bones, a hip fracture can occur simply by standing on the leg and twisting.

Mayo Clinic
What Kind of Shoes Are Best?
We all have preferences in shoes. Most folks have a variety of shoes, sandals and athletic shoes. To prevent falls, avoid some shoe types such as:
High heels
Shoes with extra thick soles
Flip flops
Soft slippers
Worn-down heels
Shoes with slick/shiny soles
Have feet measured each time you try on and purchase shoes as foot size can change. Lace-up shoes or Velcro fasteners may be best. Shoes that have a strap across the arch, have skid resistant soles and that are less than one-year old and fit properly may be the safest bets for fall prevention.