Gluten-Free: An Introduction to Celiac Disease

1.79 Contact Hours

Written by: Polly Warring, PT
To successfully complete this course and receive your certificate, you must read the content online or in the downloadable PDF, pass the post test with a 70% or better, and complete the evaluation form by March 15, 2022.
Corexcel is accredited as a provider of continuing nursing education by the American Nurses Credentialing Center's Commission on Accreditation (ANCC).
This activity was developed by Corexcel without support from any commercial interest.
It is Corexcel's policy to ensure fair balance, independence, objectivity, and scientific rigor in all programming. In compliance with the American Nurses Credentialing Center (ANCC) we require that faculty disclose all financial relationships with commercial interests over the past 12 months.
No planning committee member has indicated a relevant financial relationship with a commercial interest involved with the content contained in this course.
Corexcel's provider status through ANCC is limited to educational activities. Neither Corexcel nor the ANCC endorse commercial products.
Course Objectives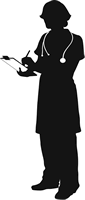 After completing this course participants will be able to:
Define celiac disease.
List three grains not included on a gluten-free diet.
Describe three symptoms presented by a typical patient diagnosed with celiac disease.
Outline the two main steps in the course of diagnosis for celiac disease.
Case Study
A seven year old female presents to the pediatrician with an itchy, blistering rash on her sacral region. The parent reports that the rash has been increasing in severity for two to three weeks. Over the counter creams have brought some relief to the symptoms, but have not cleared the rash. The pediatrician's diagnosis is impetigo and a cream is prescribed.
The patient returns one week later and the blistering and itching of the rash have increased. The patient is referred to a dermatologist.
The dermatologist sees the patient several times over the next few months during which scrapings for fungal infection are taken. Fungal test results are negative and a variety of creams are dispensed. The itching and blistering symptoms continue and are now appearing on the elbows and knees.
The patient is taken to an allergist. Food scratch tests are given and found negative for wheat, dairy, eggs, and chocolate. At the suggestion of a family friend who has celiac disease, the parents ask the allergist to rule out celiac disease as a cause for the rash. A Celiac Comprehensive Panel is ordered and the results are positive.
The time until correct diagnosis of this patient: one year. This is not an unusual road to diagnosis for many patients with celiac disease. In fact, the average time for correct diagnosis of celiac disease is nine years (Green, 2010, p.3).
The patient in this case study had a textbook case of Dermatitis Herpetiformis: itchy, blistering rash on sacral region, elbows and knees. This rash is associated with celiac disease, but it went unrecognized within a community of highly accomplished physicians. Celiac disease is an autoimmune disease that is not well known among the general medical community at this time and some symptoms mimic other, more common diseases.