Caregiver Stress with Dementia Patients and Coping Techniques

1.67 Contact Hours

Written by: Karen Truman, PhD
To successfully complete this course and receive your certificate, you must read the content online or in the downloadable PDF, pass the post test with a 70% or better, and complete the evaluation form by January 25, 2021.
You will only be asked to pay for the course if you decide to grade the post examination to earn a certificate with contact hours.
Corexcel is accredited as a provider of continuing nursing education by the American Nurses Credentialing Center's Commission on Accreditation (ANCC).
This activity was developed by Corexcel without support from any commercial interest.
It is Corexcel's policy to ensure fair balance, independence, objectivity, and scientific rigor in all programming. In compliance with the American Nurses Credentialing Center (ANCC) we require that faculty disclose all financial relationships with commercial interests over the past 12 months.
No planning committee member has indicated a relevant financial relationship with a commercial interest involved with the content contained in this course.
Corexcel's provider status through ANCC is limited to educational activities. Neither Corexcel nor the ANCC endorse commercial products.
Learning Objectives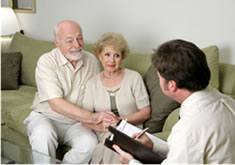 After completing this Caregiver Stress with Dementia Patients course participants should be able to:
State how stress affects the body and mind.
Identify several causes of stressors associated with dementia patients.
Apply basic coping techniques to dissipate stress.
Audience
This course is designed for professional caregivers who come in contact with person with a form of dementia on a daily basis, whether at home, hospitals, long-term care communities, and other settings.
Introduction
A professional caregiver is often called upon to perform many tasks and complete many duties in a timely, compassionate, and caring manner. In spite of their best efforts to maintain balance and harmony in working with dementia patients, stressful situations will occur. Some of these occasions will happen spontaneously; others, upon hindsight, may have been easily preventable. In any case, the reactions and subsequent actions by the caregiver to the stress stimuli will impact the personal and professional relationship between the caregiver and the patient. Within this module, the caregiver will learn how stress affects the body and mind; causes of stress for the dementia patient; and coping techniques that can be used by the caregiver to combat accumulated stress.