Big Biologics and MABs

...and the Increasing Immunosuppressed World
3.4 Contact Hours

Written By: Lori Noyes, RN, BSN, MBA
To successfully complete this course and receive your certificate, you must read the content online or in the downloadable PDF, pass the post test with a 70% or better, and complete the evaluation form by July 1, 2023.
You will only be asked to pay for the course if you decide to grade the post examination to earn a certificate with contact hours.
Corexcel is accredited as a provider of continuing nursing education by the American Nurses Credentialing Center's Commission on Accreditation (ANCC).
This activity was developed by Corexcel without support from any commercial interest.
It is Corexcel's policy to ensure fair balance, independence, objectivity, and scientific rigor in all programming. In compliance with the American Nurses Credentialing Center (ANCC) we require that faculty disclose all financial relationships with commercial interests over the past 12 months.
No planning committee member has indicated a relevant financial relationship with a commercial interest involved with the content contained in this course.
Corexcel's provider status through ANCC is limited to educational activities. Neither Corexcel nor the ANCC endorse commercial products.
Course Description
This course is designed for RNs and LVNs who have the responsibility of caring for patients who are taking immunosuppressant/biologic medications. The course will give an overview of immunosuppression, biologics, and monoclonal antibodies (MABs). The effect of these drugs on patients who are potentially immunocompromised, the increasing use of biologics in treating autoimmune and other disorders, and key factors in assessing for and preventing infections and other risks associated with these therapies will also be explored.
Learning Objectives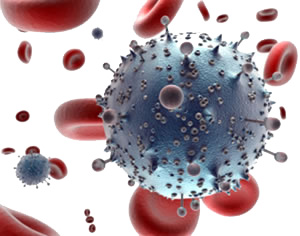 After completing this course, participants should be able to:
Understand the two types of immunosuppression and describe three examples of acquired immunosuppression.
Identify three important considerations in managing patients on immunosuppression.
Define biologics and state three types of biologic therapies.
Discuss three diseases or conditions for which patients might be given biologic or immunosuppressive medications.
Describe monoclonal antibodies (MABs) and list two potential adverse effects of these biologics.
Identify three key elements in the assessment of a patient on biologics/immunosuppressants.
State three nursing actions that can decrease the risk for infection in the non-isolated immunocompromised patient.
Give three examples of how the nurse can educate patients regarding biologic therapy in the hospital or home setting.
Introduction
When thinking about the immunosuppressed patient, who do you typically think of? Most nurses understand that organ transplant recipients, chemotherapy patients and those with HIV/AIDS are immunosuppressed and at increased risk for both hospital acquired (HAI) and opportunistic infections. Many of these patients are placed on some sort of protective isolation based on the CDC's recommendations of extending transmission-based precautions to immunosuppressed patients (CDC, 2007). So what about patients with rheumatoid arthritis, psoriasis, or ulcerative colitis? Would a patient with a secondary diagnosis of hyperlipidemia, squamous cell carcinoma, or macular degeneration strike you as immunosuppressed? If you said no – think again. They might be if they are taking one of the biologic medications now widely available all around the world. Therapeutic biologics, especially monoclonal antibody (MAB) based drugs, are used for the management of many of these diseases and more. Big biologics are here; and as world-wide development and use increases, so do the number immunosuppressed patients.
We have all seen the TV commercials – an older gentleman sitting on a bench that can now throw a baseball to his grandson. A woman who was homebound by her Crohn's disease can now go out and about with confidence thanks to biologics. The number of patients taking these medications has skyrocketed and nurses in all settings need to know that while these therapies have improved patients' lives, they also carry risks – some very serious risks. This program will focus on big biologics and their impact – both for patients and the nurses managing this ever-increasing population. The information in this article will be divided into the following sections:
Immunosuppression
Biologics
Nursing Roles