Nursing Actions
Nurses who have the responsibility of caring for a patient on biologic therapy or any other immunosuppressive medication must consider several factors that can help decrease the risk of infection in the immunocompromised patient. These are:
Education for both the staff and the patient.
Advocacy to ensure that the patient is recognized and treated as any other immunosuppressed patient in the hospital or home care setting.
Bed placement is crucial to protect patients and reduce hospital stays.
Nursing diagnosis/careplanning must include the immunosuppressant status.
Monitoring the patient for lab abnormalities, signs and symptoms of biologic-related adverse effects.
Educate
Nurses and other staff should continuously educate themselves on these newer drugs and their effect on patients. Familiarity with MABs enables the nurse to educate others. New biologics are entering the marketplace frequently and updated warnings are periodically published by the FDA. As discussed earlier, these warnings can occur years after they are introduced. This education should focus on the names, actions, route/administration and most importantly, potential adverse effects. Measures to ensure adequate understanding of the biologics include, but certainly not limited to: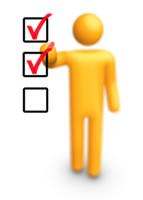 In-services via online learning modules or presentations by pharmacy and/or infection control staff.
Become familiar with your organization's policies (usually based on CDC recommendations) and procedures on the care of the immunocompromised patient and infection control.
Periodic journal/article review meetings to discuss any biologic updates.
Make sure the bed placement manager is included in education and planning.
Inviting pharmaceutical representatives to a staff meeting (depending on your organizations policies on this) can provide good information on the administration, uses, and adverse reactions of biologics.
In-services should include specific indicators in which the nurse should report concerns to the supervisor, infection control manager or physician. This is especially important with bed placement, discussed below. Be creative and use your current hospital, office or homecare policies as a guide. You do not need to reinvent the wheel with the advent of biologics; just incorporate them into existing policies. The key here is to get a better understanding of what biologics do, keep up with FDA updates, and educate others with your new knowledge. The CDC and FDA are both excellent resources for information on biologic medications and risks.
Advocate
It cannot be overstated that these patients should be treated (depending on admitting diagnosis) like any other immunosuppressed patient. It is often up to the admitting nurse to ensure that the patient on biologics is appropriately identified as immunosuppressed and therefore at risk for HAI's as well as opportunistic infections. This is true in a number of settings. As discussed above, review policies, protocols and procedures regarding the care of an immunosuppressed patient. What? There is no specific policy? This is more common than you think, but look again. Check the infection control manual or protocols regarding chemotherapy and/or transplant patients for information on protecting patients at risk for infection. The CDC has guidelines on caring for the immunosuppressed in terms of protective isolation recommendations (CDC, 2007). Want to get really involved? Work with your organization to develop a specific policy or protocol regarding the care and placement of immunocompromised patients and those taking biologic therapy. Consulting with infection control is often the best way to determine the most appropriate policy in caring for these patients. The IC nurse can answer the questions of whether or not this patient should be placed on standard precautions versus another type of isolation, depending on the admitting diagnoses and CDC guidelines.
Bed Placement
Bed placement is an often overlooked consideration in protecting the patient on biologic MAB therapy. Emergency room staff, physicians, nurses and house supervisors/bed placement coordinators all collaborate to determine the most appropriate placement for patients to keep them as safe as possible. These patients are admitted for a variety of reasons not necessarily related to the diagnosis requiring the use of biologic therapy. There is very little research on how bed placement affects this population. Unless the admitting physician specifically requests protective isolation, most of these patients will be placed based on the admitting diagnosis and staffing levels.
So if the patient on biological therapy is not isolated or is co-horted with another patient, nurses must be proactive with in-unit bed placement such as transfers to rooms with non-infectious patients or modifying staffing assignments to further protect these patients. Infection control should be involved in transfer decisions as well. Once the patient is transferred to a different room, communication to other staff and shifts is needed so that both roommate and staffing situations can be monitored and modified as needed. If this is not possible in your particular setting, notify the supervisor or appropriate manager with any concerns and ideas for a plan to address them.
Nursing Diagnosis
So what can you do in your setting to help keep the patients safe? Every organization has some type of electronic health record program that may include a nursing diagnosis or problem list so a care plan can be generated. The patient's admitting diagnosis and even secondary diagnoses may not include immunosuppression. However, nurses can implement measures to protect patients by incorporating it into the care plan. For example, adding "prevention of infection secondary to immunosuppression" should be a nursing diagnosis or placed on the problem list so the care plan is developed. The advantages of this include ensuring all nursing staff are aware and on the same page. Patient education (discussed in the next section) will be part of the care plan, ensuring consistency and compliance. The care plan could and should include:
Surveillance of patient room environment and cohort status to prevent infection.
Instructing all staff to wipe vital sign equipment before EVERY patient and maintain scrupulous hand hygiene.
Consider use of PPE's (masks and gloves) for immunocompromised patients.
Patient education that empowers patient to remind others of their immunocompromised status.
Monitoring
Any patient who is taking a MAB or anti-TNF medication should be continuously monitored for specific indicators. The CBC may indicate an increase or decrease in the WBC. Just remember that sometimes the immune system will not react to infections or severe immunosuppression, so do rely on this as the only tool to evaluate the patient's response to biologics. Liver function tests, like the ALT may be ordered to monitor the response to MABs. Some of these drugs can be toxic to the liver, and abnormal LFT's may necessitate further testing for hepatitis. Tests to assess for TB, recurrent heart failure, and malignancy may be ordered. These tests are usually done periodically on an outpatient basis, but the physician may order them more frequently if needed, so the nurse should be monitor results of these tests and report abnormalities to the physician (Bands, VE, 2007).
Patient Education
Nurses in the hospital or home care setting probably will not be performing the initial patient education on biologic therapy since the patients are generally already on the medications and, as mentioned earlier, informed consent was provided before treatment began. But as most of us know, patients often do not recall specific information such as signs and symptoms to report or infection prevention strategies. Some patients will not even remember to tell other caregivers that they are the medications at all. The nurses' role in biologic patient education should begin with assessing the patient's current knowledge and understanding of the medication. This time saving step is the key to efficient education. After ascertaining what they already know, the nurse can develop a teaching plan based on knowledge deficits. Specific teaching points might include:
Reporting signs of an upper respiratory infection or flu-like symptoms early.
Monitoring for side effects such as fever, injection site rash, edema or erythema, cough or congestion, nausea, vomiting, fatigue, non-healing wounds, swollen or hard lymph nodes with or without pain.
Compliance with medications, clinic follow-up and labs.
Patient education is not just about teaching them what they need to know – it is about helping patients advocate for themselves. Part of the teaching reinforcement strategy is to empower patients/caregivers to inform others of their immunosuppression status and to avoid situations where they could be exposed to infections. Patients need to tell all healthcare providers that they are on biologic therapy. This is especially important when arriving at a point of entry into the healthcare system (ED, SNF, Clinic, new pharmacy or physician, etc.). Patients often think that "everyone should just know" with the arrival of electronic health records, but we know that this is not always the case. At the very minimum, a patient should be able to state that they take biologics and that their immune system is weak. Continuous patient education is important, even if the patient has been on the medications for a long time. Patients who advocate for themselves should:
Remind healthcare providers to sanitize hands, wear masks as appropriate.
Remind family members that patient is more prone to infections.
Inform all healthcare providers that they take these medications, which they are at risk for infections (in other words, caution with crowds or room assignment.
Always report any side effects and symptoms of infection or lymphoma.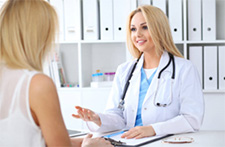 In terms of infection prevention, nurses can begin this education before discharge and in the home setting. First, the patient's family does NOT need to completely sanitize the home! Many families want to help by scrubbing everything, but this will get rid of the friendly microbes that the patient's immune system is used to. Wiping them out will only introduce a whole new set of germs that the patient may not be immune to. However, families should be told to get rid of mold. Molds can lead to life threatening infections, such as aspergillosis in an immunocompromised patient. Other infection prevention strategies include prevention of tick and mosquito bites by removing standing water, using repellants, tick collars for pets, and sprays for the home and yard. Some immunosuppressed patients may be told by their physician to avoid birds and cats due to the risk of toxoplasmosis, but this varies greatly depending on the physician.
A word about fevers… In an intentionally immunocompromised patient, a fever response, like the white blood cell count, may be reduced. So any fever, even a low grade temperature, could be potentially significant. The patient's physician may direct patients and nurses to report a low grade fever but again, this is highly variable depending on the physician. If a patient has not been instructed to report low grade temps but has complained of one, the nurse or patient should check with the physician.